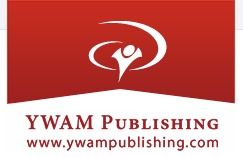 Our family loves a good adventure story. We first began homeschooling using a curriculum company that set us up to love learning by reading together, living books to tell the story of history, and a good adventure. It also set us up to love a very specific kind of adventure story: missionary biographies.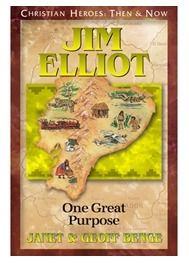 Ever since we read that first collection of missionary stories, our kids couldn't get enough. That's why we were very excited to have the opportunity to review Jim Elliot: One Great Purpose from YWAM Publishing. We've actually had the pleasure of reading other stories from YWAM Publishing in the past. The happy bonus for this review is that we also had a chance to sample the Jim Elliot: Unit Study Curriculum Guide, a resource I wasn't even aware that they offered.
While there are other books from YWAM Publishing, the Christian Heroes Then & Now series of biographies of which Jim Elliot: One Great Purpose is a part, are excellent. There is even a chronological list of the biographies available in this series. Previously, we've had a chance to read biographies about George Mueller, Hudson Taylor and Eric Lidell.
In this respect, the biography of Jim Elliot does not disappoint: it offers the same quality reading experience we've come to expect from this publisher.
The bonus definitely came with the unit study. The guide is divided into two parts: instructions and inspiration for cross-discipline studies using the book as its core, and an appendix of sorts with accompanying reproducible maps and forms that make applying the ideas in the book all that much easier.
While we didn't have time to use every idea in the curriculum guide, there was no shortage of inspiration, with ideas that covered a broad spectrum: geography studies, historical tie-ins, links to web pages, an extensive bibliography of additional resources, questions (and answer key) based on each chapter of the book, community links, arts and crafts, creative writing and report-writing ideas and suggestions for a "culminating event" that could finish off the unit study. Some of the ideas seemed aimed at a traditional classroom environment, but almost every idea was easily adapted to the homeschool setting.
Here are some ideas from the curriculum guide that we tried in our homeschool:
Since the guide recommends doing some background research on Ecuador, we decided to use a prayer guide we have in our home and did a little background reading on the Quichua Indians (the culture to whom Jim Elliot and his team attempted to minister), and learned a little about how and where they live, what they believe, and some of their history (they're descended from the Incas).
We researched some of the wildlife in the area to get a sense for the world Jim Elliot moved into when he left his home in the United States to answer the missionary call. Some of this wildlife is mentioned in the book when it describes his hike along jungle trails to his home in the Amazon, so it's an excellent tie-in. We used a resource we have in our home that talks about animals in various regions in the world. While not an in-depth study, it gave us an idea about some of the creatures that inhabit the Amazon jungle, like howler monkeys, toco toucans, and capybaras.
Since the Auca Indians (the Waorani) used clay pots and baskets for their food gathering and cooking, we took this opportunity to experiment with clay pot making. Sweetpea was a little reluctant about this, and had to be encouraged, but in the end, hers turned out very well.
Finally, after reading about Jim Elliot's initial experiences in his new home, we wrote a fictional letter to his friends, family and supporters back in the United States to tell them how he was doing and some of his early experiences. There was a lot our children could relate to here about living cross-culturally–like the way the strangers were stared at in their adopted culture and eating unusual foods–so this project was a natural one for us!
The suggestions in the guide were excellent because they were easy to employ across an age spread (our children range from 11 to 7 years old) with plenty of suggestions that would accommodate older children as well, particularly the creative writing and report writing projects.
These resources are offered for Kindle and Nook (yay!) and are very affordable at $6.99 for the biography and $7.49 for the unit study/curriculum guide. Now that we know these resources are available in ebook format, and with the accompanying guides, we'll be using a lot more of them!
Click to read more reviews from the Schoolhouse Review Crew.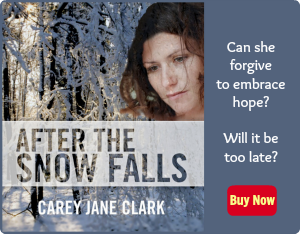 Use Facebook to Comment on this Post