To save on your homeschool budget, when online resources are available to substitute for buying the picture books suggested, I've given them. Tumblebooks is one such resource and if you don't know about it yet, you should. It's a wonderful addition to any homeschool. As with any resource, you'll want to preview the books your children use, but there are some wonderful classic selections available on Tumblebooks. It's been a real blessing to our children, as we've lived abroad with infrequent access to picture books at libraries.
Tumblebooks is accessed through local library websites, so you'll want to Google to see if your local library offers the Tumblebook service. Though we live in China, we still hold (probably expired) library cards for the Toronto Public Library system, so that is the site we use to access Tumblebooks.
I go to the link to access Tumblebooks through the Toronto Public Library and my portal looks like this: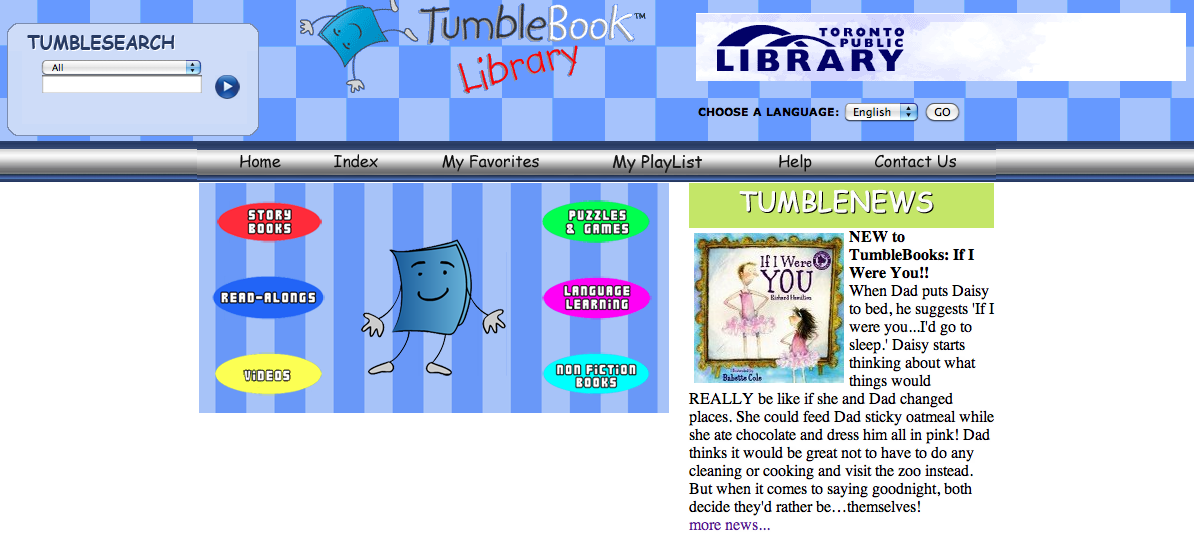 From here I can search to access any of the more than 300 picture book titles available. It's that simple. Tumblebooks is available through hundreds of library systems. Enjoy!
{Note: if you've been using Tumblebooks for a longer duration without refreshing, it will generate a screen that makes it look like it is necessary to pay for the service. The solution is to go back through the library portal to access the service.}
Use Facebook to Comment on this Post