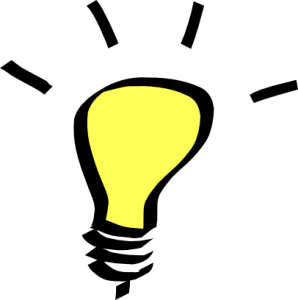 Many children get stuck right here before they even start. Pencil in hand, blank paper spread out before them, they wonder: What should I write about? Writing prompts have their place, but they can limit children or force them to write about something they have no personal interest in.
What's the solution? Mentor texts.
Showing a child how other writers come up with their ideas unleashes the writing potential in your child. Below are three picture books you can share with your children this month to get them started on their writing journey, along with ideas for how to use them.
For visual aids to remind children about key concepts for the six traits, download these printable posters. Note that any visual you post in your learning space should be discussed first with your child so he or she understands its relevance.
Wilfrid Gordon McDonald Partridge
 Suggested by Jennifer Jacobson in No More "I'm Done!" this book is the charming story of Wilfrid Gordon McDonald Partridge who lives next door to a retirement home and befriends 96-year-old Miss Nancy, who everyone says is losing her memory. Wilfrid helps her find it again, and in the process, she tells stories of her favorite memories.
How to Use It: Read the selection once just to enjoy the story together. On the second reading, have students pay attention to all the special objects that jog Miss Nancy's memory. Tell them a personal story of a favorite object that inspires a special memory–for me it would be the special story behind my engagement ring. For a child, it might be the memory of a favorite stuffed animal or "blankie" from their younger years. Have them write the story of that special memory.
In Nothing Ever Happens On 90th Street
, Eva has a writing assignment to "write what she knows," but she's sure it's going to be boring. She sits on her front steps with a Danish and her notebook, hunting for ideas. Folks in the neighborhood engage her in conversation, and it's true, none of them lead particularly exciting lives, but each one has some wonderful writing advice about where to find ideas. When Eva starts writing, somehow the magic of her words brings excitement and life to everyone in the story. And your child comes away with some excellent writing advice.
How to Use It: An excellent lesson plan for this title is ready and waiting at Writing Fix.
This lesson using Amelia's Notebook
 is an excellent way to introduce the concept of the writer's notebook to your child, as suggested in the Tips section. Amelia uses her notebook to write and draw her feelings about moving, starting a new school, and making new friends. You'll draw attention to Amelia's "fierce wonderings," from a page in her notebook as well as her Cloud Story at the end.
How to Use It: An award-winning lesson on this title, which also uses references to A Writer's Notebook: Unlocking the Writer Within You
 (in itself a wonderful resource), is available at Writing Fix.
Use Facebook to Comment on this Post