Yesterday was one of those days we did not take photographs of or record in any journals. It was one of those days we don't like admitting to other homeschoolers, let alone those who don't homeschool.
I won't go into the details, since at the conclusion of "the event" that marred the day, we all said a prayer asking for forgiveness and decided to move on. As "the event" was unfolding, I kept reminding myself of two little whispers of wisdom I have received along the way.
The first little word I hung onto was from a classroom teacher. I spoke to him after one of "those days," so he may have caught me off guard when he asked how homeschooling was going. I replied that we have good days and bad days. "Oh," he said, "Just like school, then." Perspective.
The second was a piece of advice from a fellow homeschooler who reminded me that character education is our most important goal. So if on a given day, a half hour of math and a half hour of grammar get set aside for a lesson in character, what have you really lost? Truth.
We agreed at the end of "the event" that we would forget about it and move on, and that today would be a better day. So this morning, I woke up to this: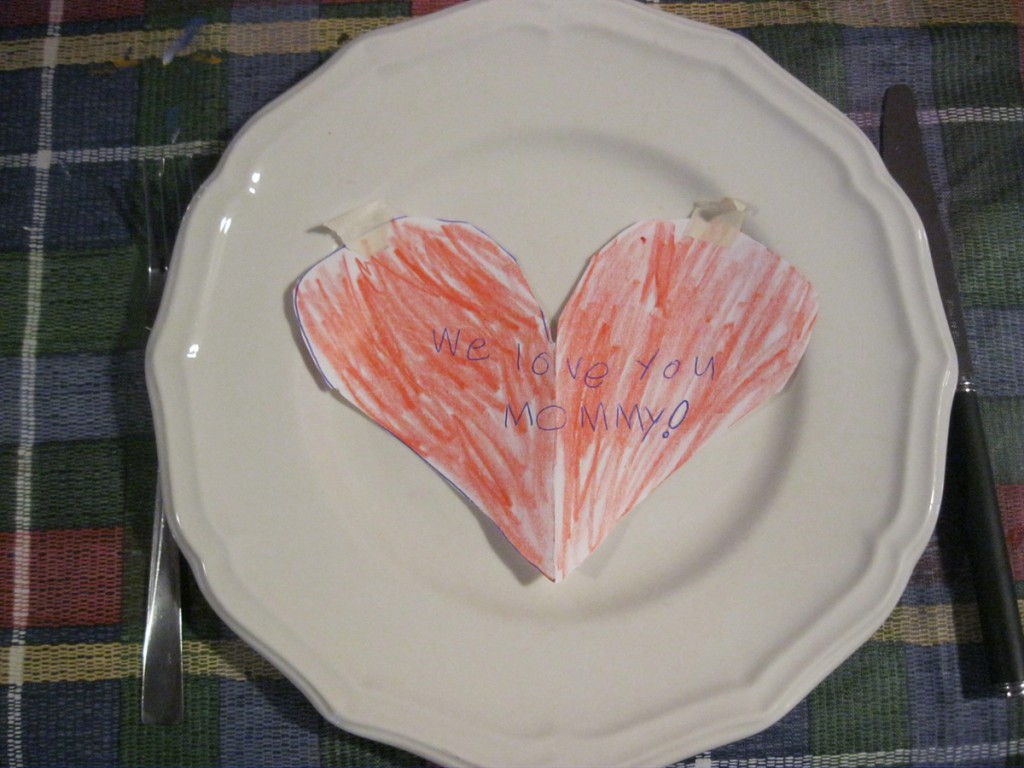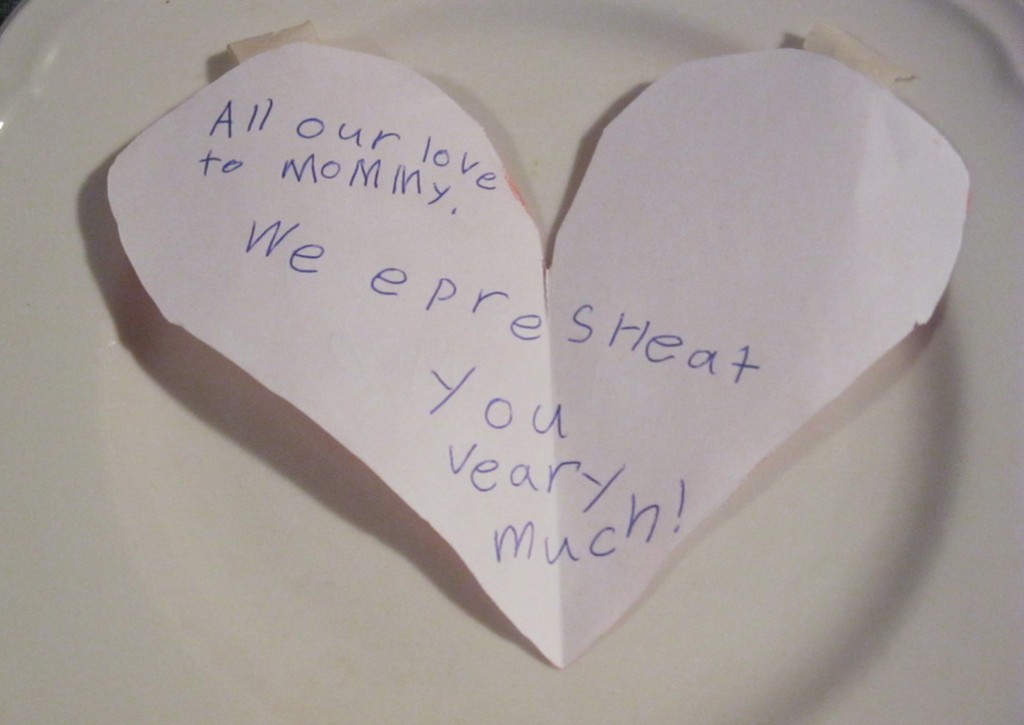 Their act of blessing came with the intent to make breakfast, but they couldn't locate a loaf of bread. And I'm glad it seems we're off to a good start because it looks like today we should focus on spelling!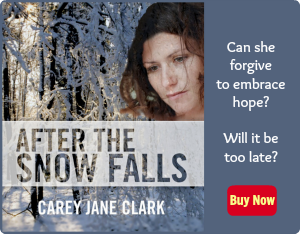 Use Facebook to Comment on this Post