My kids see me working at my computer. They know I blog. Often I'll ask their permission to share a photo or something they've done. So when we had a chance to review the Let's Make a Webpage unit study from Motherboard Books to create their very own webpage they were quite excited about it.

The booklet itself was very user friendly. In fact, while he sat at the kitchen table with the computer, and I prepared dinner, Pumpkin plunged on ahead without me and figured out a number of tricks himself to insert some photographs he'd taken, simply by following the written instructions in the book.
I also appreciated the author's attempts to teach internet savvy and safety. At one point, she directs learners to a site with potentially harmful files. She asks them to examine the site carefully because "we need to be wise." The book demonstrates with screenshots how a potential user of the site will be asked for an email address and might be fooled into downloading .exe files (she explains what those are) instead of the image files the user is actually looking for. She cautions against signing up for this site, when it requests an email address. She explains why this is not a good idea. The author also recommends the use of an internet accountability program.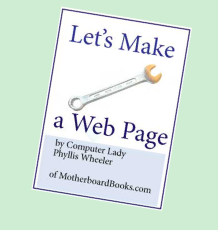 The curriculum offers children a chance to learn how to use the following elements:
images

backgrounds
sounds
links
text (content)
and how to combine these elements into an attractive webpage design. Finally, there is a lesson on how to post to the web.
The program makes use of a trial download of Coffee Cup software, which allows learners to work on their page in a WYSIWYG (what you see is what you get) environment, but also teaches them how to peek at the HTML code behind the page to identify certain elements and get a taste of coding language.
There was even a lesson in using Advanced Google features to find images labeled for re-use and a brief explanation of copyright.
Everything is explained in a logical, straightforward, easy-to-understand way, consistent with the program's design for children 8 to 12 years old.
I have one complaint about the program, but with the note that it could be entirely due to the fact that I am using this program from Asia. When we arrived at one of the recommended sites for obtaining stock images and sounds, there was an objectionable ad on the site, which in my son's words pictured "immodest women." For the remainder of the time we were on that site, I held my hand over the images, but it was a bit of a surprise to us to go to the recommended page and be greeted by those kinds of images, and I was naturally disappointed that my son and daughter were exposed to this kind of content.
I would recommend previewing the websites or installing ad filtering capabilities before visiting these sites with your children present.
In order to create content for the webpage, the course instructs children how to conduct and record answers from an interview. At Sprout's suggestion, my kids decided to write an interview of me about my writing and my novel. (I should hire her as my publicist!) Here's their almost-finished product: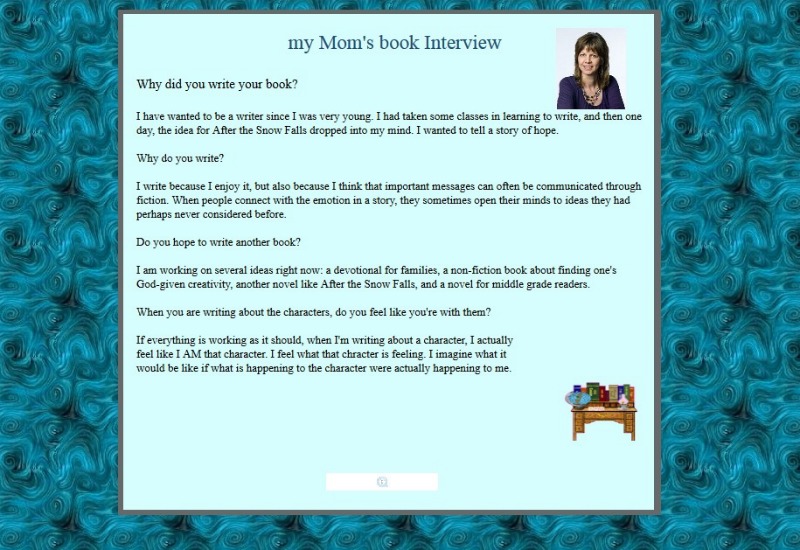 In the end, my children were proud of what they'd accomplished, I was glad I was on hand for some necessary parental guidance (and I will be installing that ad filtering program ASAP), but felt like my kids learned some valuable lessons about using the computer in addition to how to make a webpage. We completed the program in extracurricular hours. At $19.95 for the ebook, it's an excellent, affordable resource.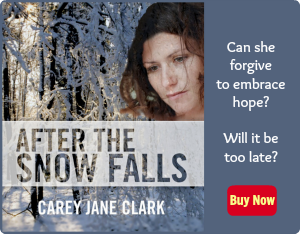 Use Facebook to Comment on this Post