Since our family started homeschooling with Sonlight in 2006, we have used The Book of Time–a timeline book Sonlight provides as part of their package. Even though we're no longer homeschooling exclusively with Sonlight's materials, we've still used the Book of Time. We carried it with us to China. We carried it home again.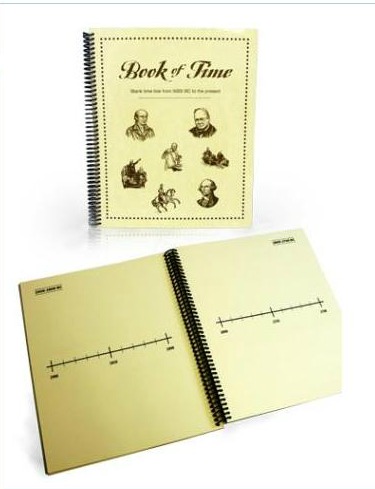 As I've been packing up our things to return to China, I wondered if there might not be some other option that would work for us for timelines. I think they are an important tool for helping a child (and the homeschooling parent) understand how the historical periods fit together. It's useful in grasping that while William the Silent was rescuing the Dutch from the Spanish over in the Netherlands, at the same time, Hideyoshi was ruler in Japan trying to take over China. Meanwhile, back in the New World–oh wait, not much was happening there yet.
Up until now, we've used little stickers to place into our Book of Time–a good strategy–one that is tactile and helps my little learners get involved, but let's be honest, when faced with the prospect of lugging it internationally–kinda heavy. I asked around in some homeschool forums without too much success. Many suggested the wall charts. While I love the idea, they're a costly addition to homeschool halfway through the year, and not terribly practical for us–where we're going, the climate is very humid, and the walls are plaster. We often have difficulty getting things to stick to the wall–even with generously applied bits of sticky-tack (already packed, ready to go).
So, I continued to search and found Dipity. I think we've found our solution. We can name our timeline, add people or events, enter the related dates* and information and an image (public domain images, such as those available at Wikipedia).
Et voila! A timeline. (This is the start of our catch-up for the Early Modern Times using Story of the World as a spine. Since we have the year in our Book of Time, we're just catching up to the point in history we've covered so far–a great review exercise, actually.)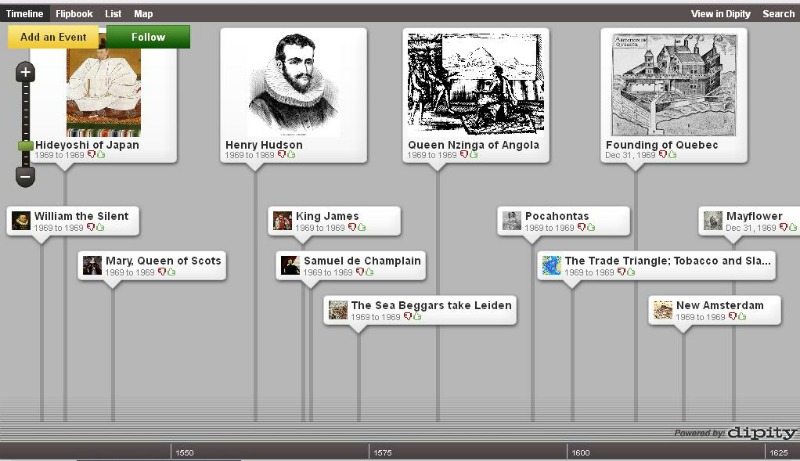 A very nice timeline we can click on for more details. Up to three timelines can be created on a free account.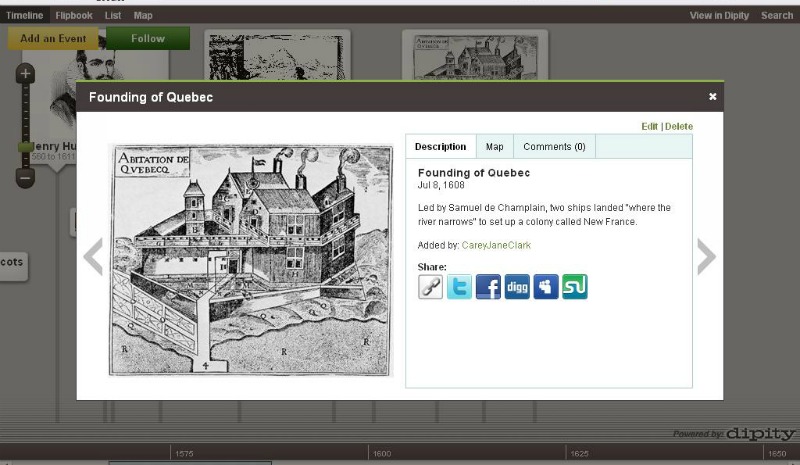 I think what we'll do with timelines from now on is incorporate them into our narration. Since we no longer have to depend on someone else to tell us who the significant figures should be, we can discuss together the most important points from the lesson and decide on who we should immortalize in our timeline. Then the kids can write a little fact or two about them in summary form to be gleaned from for the description on the timeline.
There's also another nifty feature to the Dipity site. It allows you to embed the timelines on a website or blog. Like this one:
(Hint: Click on the plus (+) signs to see more of the entries.)
Pretty slick, right? I realize this solution may not work for every family. Some are going to continue to like the timeline you can touch, peel and stick. Some are going to want to see their timeline displayed on their wall as they study. But for our family, needing a more portable option, we're very glad to have found Dipity!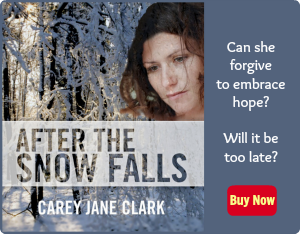 Use Facebook to Comment on this Post