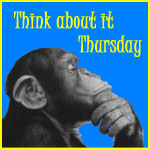 In dealing with the question of "What killed the dinosaurs?" I only alluded to the fact that it was an assumption that the dinosaurs are extinct. There are creatures being discovered (or should I say re-discovered) all the time. For example, the very famous fish Coelacanth (pronounced see-la-kanth), was assumed to have been extinct for the last 60 million years (according to the evolutionary timescale). When a school was discovered swimming off the coast of African in the 1930's, it was quite literally like finding a stegasaurus in your backyard, nibbling on the grass!

60 million years ago is where evolutionary theory places the extinction of the dinosaurs. There is much more to the story of the Coelacanth, because of its role in the evolution myth, but I won't get into that now. The point being, how could a very large fish escape unnoticed by science for so long?
From literally all over the world (including yes, right here in North America) we receive reports of what sure sound like creatures from the dinosaur "eras." In fact, the witnesses often spontaneously refer to them as "dinosaurs." Witnesses in North America usually do not believe their own eyes and never talk about what they saw, until they hear someone like myself giving a lecture on the subject.
I have several cryptozoologist friends. A cryptozoologist is someone who goes looking for animals not yet described by science. Herb Stine, from Pennsylvania, is one of those cryptozoologists. We wanted to launch an expedition to pursue some reports of alleged living pterodactyls we had been receiving. One place we had both gotten reports from was Mexico. I had a friend there, Juan,  a Christian and a Creationist, so I called him up and explained what we wanted to do. Juan called me back and made a suggestion: He knew of a Ouichol (hweetch-ole) Indian who used to live in the mountains of Mexico – exactly where we had heard reports of these flying serpents. This Indian's name was Fitol, and when Fitol became a Christian, the other natives chased him and his family out of town. However, he still went up into the mountains to preach to the Ouichol Indians.
So Juan suggested that I give him $100 to support his work, and while he was there, we could also have him ask around and see if anybody there had seen these flying reptiles. We would provide him with a disposable camera and a bunch of drawings of pterodactyls printed off the internet. When Fitol stopped by for a visit, Juan handed him a wad of internet drawings of pterodactyls, and explained to him what we wanted. Fitol flipped through the pictures, and when he came to this one: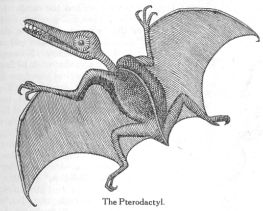 Fitol was rather bewildered and said "Why do you care if people have seen these? We killed these when I was a kid." Fitol then went on to describe how when he was young, the larger of these flying creatures would kill the tribe's livestock, and occasionally kill a child. So the tribe sent groups of men to the caves where these creatures lived, built fires in front of the caves to smoke them out, and they would club the creatures to death when they came out!
We also hear reports of what sure sound like Sauropods coming from the jungles of Africa. Such reports were first researched in 70's and 80's by Professor Roy Mackal – an evolutionist. A fellow Canadian, Dr. Bill Gibbons, has launched multiple expeditions to the Congos pursuing multiple creatures. When talking to the local natives, Mackal had a brilliant idea: He brought children's colouring books with him – one of African creatures (like the elephant, hippopotamus, rhinoceros, etc…) and one of dinosaurs. The locals knew of the elephant and other large creatures, but whenever Mackal showed them any drawings of the Sauropods, the natives became quite excited and referred to the creature as "Mokele Mbembe."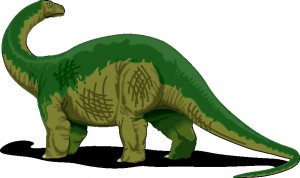 Though it was a herbivore, the locals were terrified of this creature, which had chased away any hippos from the area.
So why then does the Bible not talk about the dinosaurs?  Well, actually it does!  In Job chapters 40 and 41, God talks about two very strange creatures: Behemoth, and Leviathan, which sure sound like dinosaur-like creatures. Be warned though: Some translations of the Bible have replaced "Behemoth" and "Leviathan" with "Hippopotamus" and "Crocodile" – read the descriptions in the Bible yourself; these are most definitely not the hippo and croc.
The name "dinosaur" was not invented until about 170 years ago by Richard Owen, a creationist and the founder of the British Museum of Nature. During Owen's time and before, dinosaurs were called dragons. In fact, you can go to the British Museum and still see some dinosaurs labeled "dragon." The Bible talks about dragons all throughout its books.
So are there dinosaurs still around today? Probably, but they still need to be captured, studied and analyzed. Perhaps some young homeschooler would be willing to go exploring in search of possible living dinosaurs?
– Ian Juby

Use Facebook to Comment on this Post