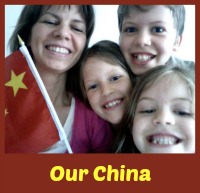 When we first moved to China in 2008, I had short hair–hair that needed to be cut every six weeks or so. So not long after our arrival, I booked myself a haircut. I went to a fancy salon, and was very pleased with the result.
Six weeks later, my hair was butchered by the same hairdresser.
Following that experience, I was very nervous about getting my hair cut here. My solution was to let my hair grow out, and when it finally became too long to manage, I stood in front of the mirror and cut my own hair. I was already cutting my children's hair as well; it was the next logical step.
When we returned to Canada, I finally saw a real hairdresser, who said I didn't do to badly. Since returning, I've taken the scissors to my hair again.
Recently, a friend invited me to her house for a spa night, where several expats had their hair cut by an excellent hairdresser, so I'm finally back to a professional haircut again. But there are other options: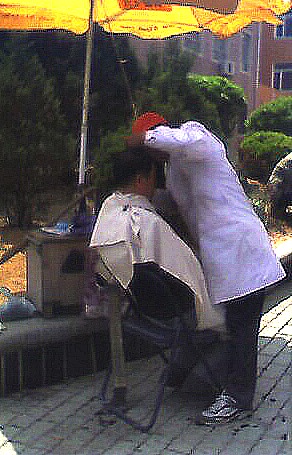 Forgive the quality of this picture. It was speedily taken on my un-smart phone. When I turned around after taking it, I discovered someone trying to sneak a picture of Sweetpea–the risks of acting like a tourist.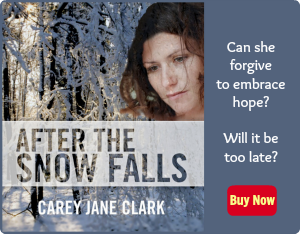 Use Facebook to Comment on this Post