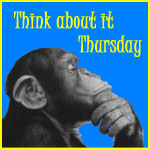 You'll recall in a previous post, I mentioned the possibility of dinosaurs still being alive today. I also mentioned in previous "think about it Thursdays" that we see dinosaurs in ancient art as well.  My good friends Vance Nelson (author of 'Dire dragons' and director of Canada's largest traveling creation museum), and Harry Nibourg (owner of Canada's first permanent creation museum) just returned from a research trip into the Amazonian rainforest.  Their findings were pretty spectacular to say the least!  I'll let them speak for themselves:
I just finished an interview with Vance for a special edition of Genesis Week, and Vance went into a lot of detail concerning this topic. I hope to get that show online in the next day or two at www.GenesisWeek.com.
Update: Here's the post from Genesis Week.
 – Ian Juby
Use Facebook to Comment on this Post