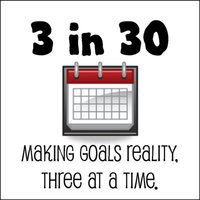 Well, it's been a crazy week. We have lived less than a year in the house we are moving from, but in that time, we have acquired so much stuff! So much for living lightly. I'm blaming homeschool, mostly, for all the things we have. And everywhere the kids went this year, people felt sorry for them that they'd left most of their toys behind in China. This has resulted in more than a Rubbermaid bin full of stuffed animals. Try telling a five-year-old to give up some of her prized possessions and still walk away with your self-respect!
As a result of all the chaos, I'm not sure exactly how to assess my 3 in 30 goals, but here goes:
Preparing to move. I did not get us all moved Saturday. We have enrolled the kids in a half-day of VBS for the coming week, and I have enlisted some help. We will go back to the house on Monday (we're staying at my parents as a reprieve from the mess), and try to finish things up. It may not happen–the finishing, that is. I can only give Monday to it because of my second 3 in 30 goal. Our technical moving date is August 16, so I still have some time after the writer's conference to git 'er done.
Preparing for the writer's conference. I fly out to the conference early Wednesday. I started freaking out sometime last week. Not sure what to wear, not sure what to take, all that first-time-jitters stuff. Technically, I've been to a writer's conference before, but not this kind. I have meetings scheduled with authors, editors and agents. And I have more at stake. I've actually finished my novel now. At the first one, I was still slugging through a first draft. I'm trying to be realistic and see the conference as the opportunity that it is–not necessarily to sell my manuscript (although wouldn't that be nice?), but to make friendships and relationships with people who share my writing passion. At the same time, I want to conduct myself professionally.
I finally sought some advice and also purchased a fantastic resource, the Writer's Conference Survival Guide (no, I don't get a commission for this plug, but I should, don't you think?)
Prepare for the restart of homeschool. A lot of my online homeschooling friends have already resumed their school year. As I packed this week, I held the homeschool books longingly and wished the start of the school year were closer for us. The move and the conference are both good things, and I will enjoy them, but all the packing and writing, editing and fussing over details has meant that I haven't enjoyed the same kind of togetherness with my children as I'm used to with homeschool. It will be good to dive in to planning and get the year started soon after the conference is over. Sure hope my Well-Planned Day arrives soon.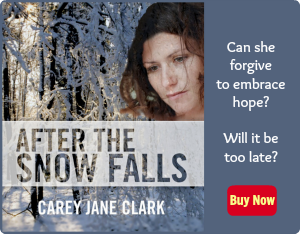 Use Facebook to Comment on this Post