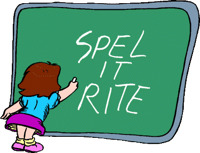 Our kids recently took an online assessment for their reading skills. They did really well, except in the area of spelling. This wasn't a surprise to me, since I struggled with the teaching of spelling early on in our homeschool career. Spelling work was provided as part of the Sonlight Language Arts package, but somehow it just didn't fit into our day or seem to make sense to me or the kids.
My problems with teaching spelling were likely complicated by the fact that I could be considered a "natural speller." I've never had to work terribly hard at spelling. However, teaching it was another matter.
After a lot of online research, I found the program I wanted. The only problem was it was in North America, and I was in China. I stalked the curriculum in online forums and on eBay, but just couldn't justify the expense of shipping it across the ocean. In the meantime, I ordered from a company that at the time shipped free to China (this company no longer offers this service) a book called The ABC's and All Their Tricks. I still use this book. It is a very handy reference when, for example, I need to illustrate a rule or a phonogram. Today, for example, my son asked me to clarify the vowel sound in the word "laundry" (he was making a note on the chore list). During spelling time, I was able to read to him all the words with the "au" phonogram that make a similar sound to the phonogram in "laundry," since it was one we haven't used often and another word like it was on our spelling list for the day.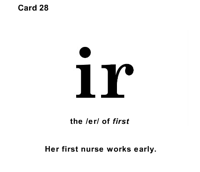 I also referred to the webpage referenced above to teach my children the phonograms of English and referred to spelling rules.
I spent a tremendous amount of time studying the spelling rules and putting together lessons for my kids. Although it was time-consuming, I was dedicated to the idea that spelling should be logical. If there were rules for spelling in English, it seemed to make more sense to ask children to memorize this limited set of rules to govern their spelling than to force them to memorize hundreds of random words in spelling lists.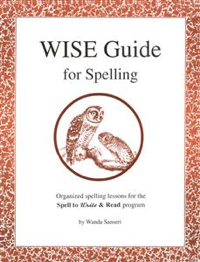 Then we returned to Canada, and I ended up visiting my sister in Kentucky. On our last day there, she led me to some shelves in her garage and said, "I have a few homeschool books here. Maybe you could use some of them." The very first thing she handed me was a full set of Spell to Write and Read by Wanda Sanseri, the curriculum I had drooled over from a distance in China. i squeezed her there on the spot!
In practical application, we do spelling work every day. One day, I give dictation to my older children (20 words per day) while my youngest reviews her dictation using Spelling City. On the following day, we rotate, and the older two use Spelling City to review their lists of words, while I sit with Sprout to dictate her list (10 words each day).  This is not strictly the way the program was designed to be used, but it works well for us.
While we are still behind in our work on spelling, we are making excellent progress with Spell to Write and Read, we are catching up rapidly, now that our routine is established. It's wonderful to hear my kids build their comprehension of how spelling works and to see that understanding build their reading and writing skills.

Use Facebook to Comment on this Post