I mentioned last week that our family has eliminated meat, dairy and eggs from our diet. I have been dabbling in this kind of diet for a while now, trying to add more vegetarian choices to our meals, then became convinced of the need to eliminate dairy and eggs altogether as well, but one of the reasons I stalled was the inevitable learning curve of a dietary change. Having switched to a gluten-free lifestyle in the last couple of years, I'm already a serious recipe tweaker. Now there are more tweaks.
However, I ordered a few cookbooks to help me through the transition, and things have been going smoother than I had anticipated.
One of my big kitchen challenges is breakfast. It has always seemed as though my kids were hard to please at breakfast time. Two would really enjoy something and the other one would hate it. And having now eliminated several options, I was not sure how this would work.
However, I've managed to find a number of breakfast selections THAT EVERYONE LIKES (!) so that I now have seven breakfast selections–one for each day of the week–that everyone is happy to eat. You have no idea what a breakthrough this is for me!
Here is just one of the delicious breakfast choices: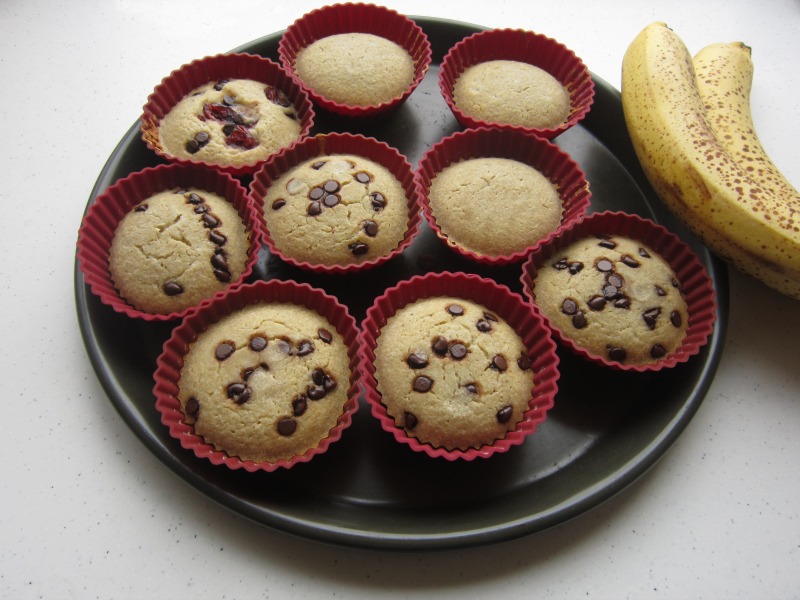 Rice/Millet Blender Muffins
yield 12 muffins (I actually made 21 smaller muffins from this recipe)
1-1/2 cups long grain brown rice

1/2 cup millet
1-1/2 cups water
Soak the above ingredients overnight. This begins the germination process, breaks down phytic acid, which inhibits nutrient absorption, and makes the grain much easier to blend. It also makes for fluffier muffins.)
1 apple, cored and cut into chunks
1 tsp Himalayan pink salt
2-4 Tbsp extra virgin olive oil
1-3 Tbsp honey
Blend thoroughly until grain is only slightly gritty.
Add 1 Tbsp baking powder (aluminum free) at the end and blend just until mixed.
Variations: Substitute (non GMO) corn for millet in equal proportions. Substitute one or two ripe bananas in place of the apple. Add cocoa powder or sweetened chocolate chips. Add chopped nuts.
We made this recipe with apple the first time, then tried with banana and chocolate chips. Truly delicious both ways! My kids declared it their favorite muffin recipe (and I have some good ones)! I couldn't be more thrilled.

Use Facebook to Comment on this Post