Remember when eggs were suddenly bad for you? People started eating only egg whites, or eliminating them from their diets altogether, only to be informed that they're not so bad after all. In fact, they might even be good for you. And remember margarine? How it was so much more heart-healthy than butter? So everyone jumped on the anti-butter bandwagon and started eating margarine. Only now, "they" say that butter is better, and margarine is well–a lot of chemicals. (Or didn't you get the memo on that one yet?)

So this is the post in which I admit that I WAS WRONG.
But given the conflicting information out there, you'll forgive me, won't you?
Some time ago, I wrote a post about how our family had chosen to eat vegan. We'd watched the documentary, Forks over Knives, and I'd been lurking on various raw food blogs and websites for some time. I'd also been talking to various friends and relatives who were experimenting with raw or partly raw diets, and was intrigued by their experiences of better health.
So we took the plunge. (Because, you know, I don't know how to do anything halfway. I'm a bit of an all-or-nothing type of person. Guess it's my day to admit my faults.) We were careful to supplement with vitamin B-12
Right away, I did notice positive changes in my physique, in my energy level, and we saw some immediate improvements in our kids' health as well.
We started out by trying to eat a lot of raw food. But then we noticed that JavaMan was losing weight–and he didn't need to. We also read that children needed more cooked foods. So we began re-introducing more cooked foods to our diet.
I followed JavaMan's basic rule during this diet transition (because this is one of a series). Diet change was fine, as long as it tasted good. I continued to experiment in the kitchen, and a lot of what we tried was delicious.
So we kept eating vegan. For over a year.
Then recently, we discovered in our kids some evidence of mineral deficiency (more deserves to be said about this, but I'll reserve that for a future post). I did more digging and research and made the decision to make some significant changes: I reintroduced meat–mostly at dinner, and not every night–but we are eating meat regularly again. I also re-introduced kefir made from non-homogenized milk, which we consume once or twice a week. And we began taking specific supplements, one of which is grass-fed gelatin
.
What we discovered was that some of the way we had chosen to eat, partly because of turning vegan, but chiefly because of our choice to eat gluten-free could be causing a lack of mineral absorption, due to phytic acid in the whole grain gluten-free grains we were using.
We knew we couldn't change being gluten-free, and going grain-free was not a route I wanted to take, especially living in a country where rice is king. But we did need to take a serious look at the issue of eating brown rice, not just for the phytic acid content, but for its reputed higher levels of arsenic, and do something about the other grains we were consuming.
So I began a quest to improve the available minerals in the grains we were eating, and wound up with a happy new addition to my kitchen: sourdough baking! There's not much out there about gluten-free sourdough processes, so I plan to share my adventure experimenting with this time-tested cooking process here. I hope you'll join me.
In the meantime, have you ever changed diets? What were your reasons? Were there challenges? I'd love to hear from you in the comments below.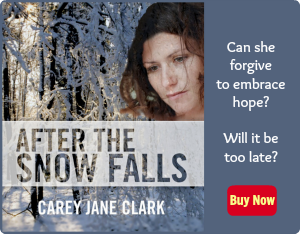 Use Facebook to Comment on this Post