Some time ago, I wrote a post on correcting a lisp and later updated our progress with this issue. Well, I must confess, despite my great finds and discoveries, we were struggling.
First, I lacked the confidence to know exactly how to approach our problem. While I knew that the "s/z" sound is engrained at age seven or eight (experts are not completely agreed about when), I did not know whether my early efforts to correct the sound might be needless and/or get in my daughter's way. What I didn't want to do is make her self-conscious and frustrated. But whenever I tried to approach the issue with Sprout, it seemed like this was exactly what was happening. So I'd drop it for a while and wonder how to start again.
Finally, I happened on a product designed to help me do exactly what I wanted to do: give my daughter  speech therapy from home. Straight Talk home-based speech therapy manuals from NATHHAN take the homeschool parent step-by-step through the necessary elements of an effective speech therapy program so you'll know what you're doing and see results.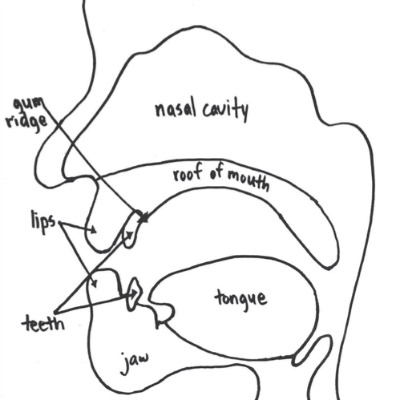 First, let me give a little more background. Sprout's specific issue is the "s" and "z" sound–a lisp. Although she was a slightly late talker (starting at age two), aside from the one articulation issue, there is nothing otherwise wrong with her ability to communicate. Those who know her can vouch for this fact! However, her lisp is quite obvious, and while it's still cute at age six, it's not something I want her to carry with her for the rest of her life.
Why Not Call in the Pros?
Since I wrote the original post on this topic, some have asked me why I didn't take my daughter for intervention programs. It's true that these are offered in Toronto where we used to live, but we moved to China when Sprout was two years old, and at that point, she had only just begun to talk. When we returned to Canada, we lived in a number of different places during our two years there–never in one place long enough to outlast the waiting list for intervention. And plenty of early childhood educators (friends) and intervention program staff (professionals) assured me that most children outgrow these kinds of speech issues. When we returned to China, Sprout was still just five, but the problem remained, and it has become evident in the last year that it's not going anywhere on its own.
But as Straight Talk creators point out, there is already a healthy working bond between parent and child–something a speech therapist has to work to provide at the outset–and unlike the "professionals," parents have access to the child and can assist and monitor his or her progress all day, every day.
The Straight Talk Program
Straight Talk offers two speech therapy manuals, one that targets speech development for language delays, and a second one that helps the parent and child tackle mispronunciations. We only needed the latter, and this is the one we reviewed.
Here's how Straight Talk has helped us. The program:
includes an assessment tool that even pre-readers can use to elicit and evaluate the sounds a child is making when they pronounce common words. This gives the parent a starting point, especially useful if more than one sound is difficult for the child to pronounce.
gives the parent a clear guideline about how much time to spend doing speech therapy exercises each day. I made it a special time with Sprout–something only she and I would do together. 
gives excellent suggestions about how to make the program rewarding for the student by turning speech therapy exercises into fun games. Included in the manual are templates for fun exercises with rewards built right in. This was a huge help for us, as it eliminated the frustration and self-consciousness factor.
gives tips for how each sound is to be correctly made. There were big helps here for us, as some of the tips I was using previously were helpful, but not nearly as helpful as one key tongue position and an articulation trick we were missing out on that seemed to be the key for Sprout.
lists the sounds that may potentially be mispronounced and provides lists of words that can be used for pronunciation practice. I have since begun to build on these lists by adding words Sprout uses daily.
gives strategies for how to move the student from focused practice of the mispronounced sound to sound training in conversational speech.
gives guidelines about how to assess the child's progress and even what specific praise and feedback to use to encourage the child to improve.
While the manual is excellent and provides plenty of help and hand-holding along the way, none of this negates the fact that it is hard work that takes daily practice. No magic wands, here. We are still practicing our sound and haven't reached the program goal yet: "You will know when the end of basic training has arrived because you will be talking to your child in an ordinary conversation from one day to the next without noticing any mispronunciations. You will be marveling at his improvement and accomplishment."
However, for me, Straight Talk has removed the self-doubt in working on this problem with my daughter and has given her an awareness of how to improve that she never had before. Now, she self-corrects, and is motivated to work on the problem without complaining or self-consciousness.
What a gift!
The Straight Talk program manuals are $45 each, and the the mispronunciation manual can be purchased with an accompanying DVD for a total price of $55.
Still not sure you can do speech therapy at home with your child? Read this helpful article.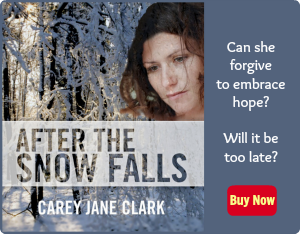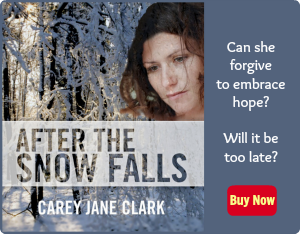 Use Facebook to Comment on this Post