I'm sure she comes by her penchant for storytelling naturally–she's got a writer for a mother. But Sweetpea has always attached little stories to her drawings. While her brother draws for realism, she draws for drama. Also not surprising.
For your entertainment, her latest artistic/storytelling offering: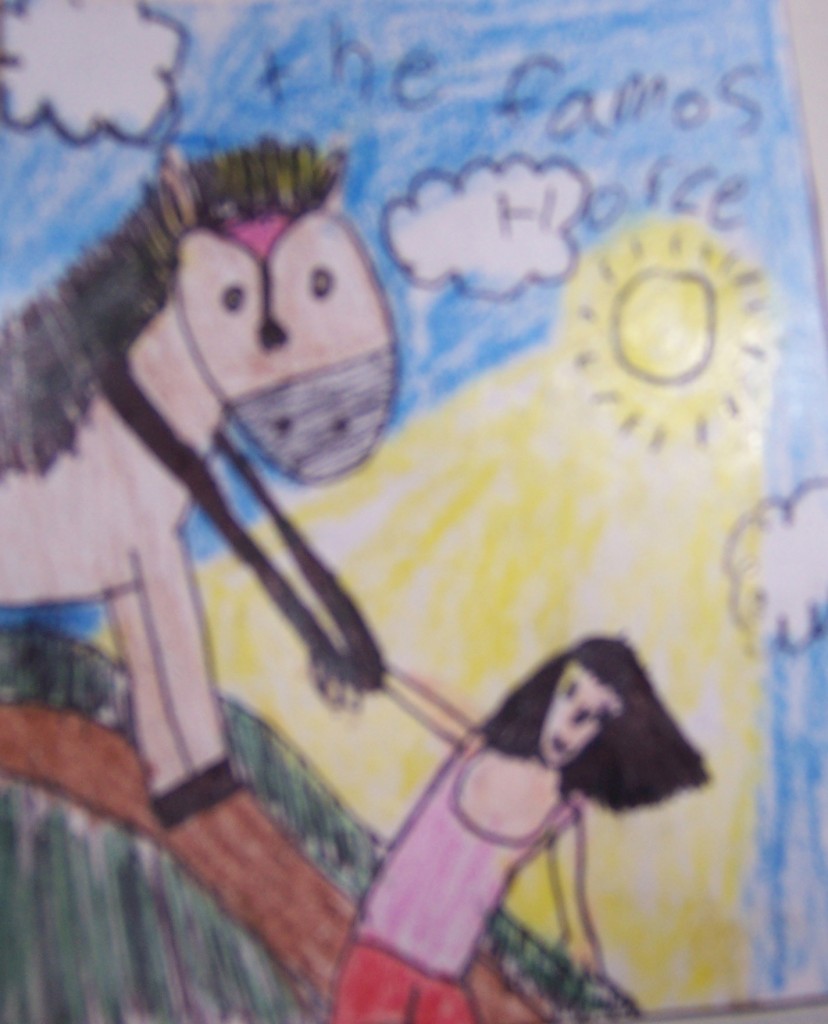 It all began when Clara took her horse Starlight to a horse show. It was the first time Starlight had ever gone to a horse show. She did a flip and dove into the water. She went through a hoop and galloped off in a circle. After that, she won many horse shows and became famous. That's why everyone called her by her nickname,The Famous Horse.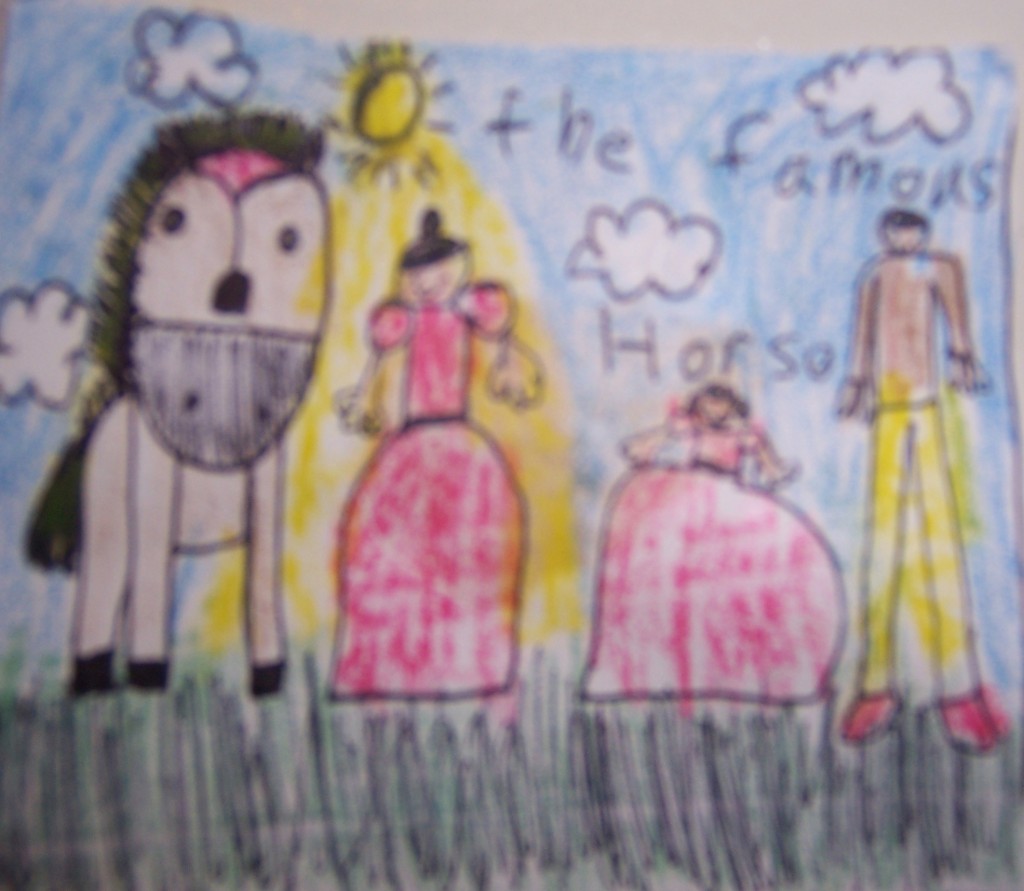 Then the family all stood together as some reporters took their picture and gathered news for the TV.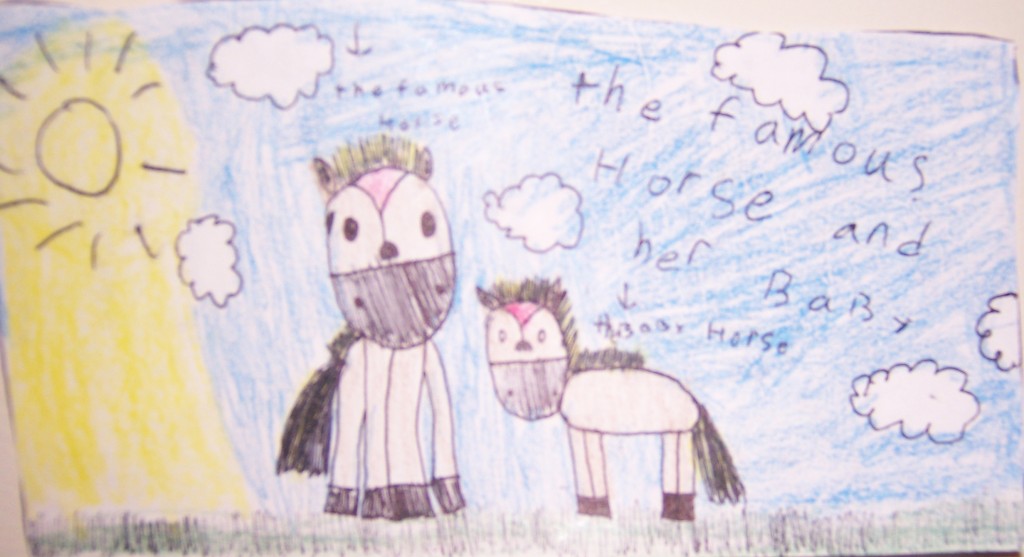 To everybody's surprise, Starlight ran off one day. Finally, Clara found her behind a bush. But she wasn't alone. There lay a small identical copy of Starlight. "Starlight, you had a baby!"
When Clara took the horses  home, she said, "Mother, look! Starlight had a baby!" They named the baby horse Bushes (because that's where they found her) and bought her a decoration for her head so she would look just like her mother.
The End.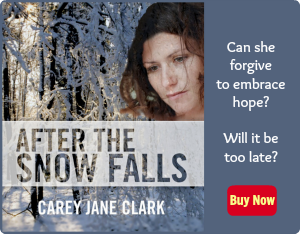 Use Facebook to Comment on this Post