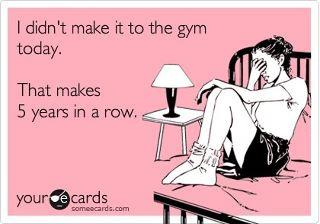 Ever feel like that? While that's not completely true of me, I looked up one day and realized it had been since my middle daughter was born that I had exercised with any real consistency. There were reasons for that at the time, but over time, those reasons became excuses I couldn't really continue to justify.
I had worked my way into more consistent exercise when we were back in Canada, but hadn't begun again here until this week. However, I am happy to report that I think I may have finally arrived at the elusive perfect blend of exercises. I enjoy them, I have variety, and I can feel and see that they are bearing fruit.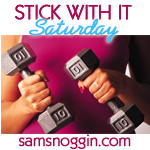 So here is a look back on my workout routine for the week:
Monday
Hauled out the mini-trampoline that I own on this side of the ocean. Exercised for 20 minutes because I knew I should. Didn't really enjoy it much. Not sure what it did for me, except I knew I'd made the decision to exercise and I was following through, so felt good just for that.
Tuesday 
Did my first-ever Live Exercise pilates class using the Bodylastics bands we bought while we were in Canada. These were an investment–both at the time of purchase and in weight and space in the suitcase, but they weren't really that expensive compared with what it would cost to join a gym. We bought them knowing that we wanted a good strength-training solution for both JavaMan and myself that wouldn't mean having to find, pay for and spend time at a gym.
We are both extremely pleased with them. JavaMan has tried a number of different strength-training routines using them, and is very satisfied. Because of the range of bands available (we bought the Super Strong Man package in order to have enough for him and me, and keeping in mind we rarely work out at the same time). I hoped to use them mainly for pilates. 
I didn't have time to do the whole routine (it was 45 minutes) but put in my 20 minutes, and really felt it–then and the next day.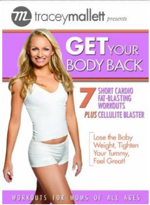 Wednesday 
Took a day off.
Thursday
Did my favorite new DVD workout: Get Your Body Back.
I bought this one just before we left Canada, and I'm really impressed. Technically it's a post-partum workout, but it's really just smart exercise–using the shortest amount of time to have the highest amount of impact by doing upper body and lower body exercise at the same time (squats while crossing arms in front, holding 5 lb. weights, for example).
And because it's designed for post-partum, don't expect it to lack intensity. You'll definitely work up a sweat.
Friday
Intended to exercise, but woke up at 4:30 a.m. and was extremely unmotivated. Then, JavaMan was using the bands, and I didn't think I could handle two days in a row of Get Your Body Back, so spent the time I should have trying to discover some way to spice up my mini-trampoline workouts. I found it!
Saturday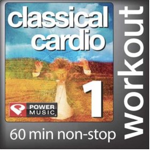 Used the five exercises and the tips in the following video by trainer-to-the-stars Tracy Anderson to bring life back to my mini-trampoline exercise. What a workout! Definitely worked up a sweat, but more importantly, I had fun and the time flew by! I'm kind of picky about the music I listen to, and a couple of podcasts with exercise music didn't make the transition to my new computer, so I listened to Classical Cardio this morning. I found the music totally uplifting and fun, and I enjoyed this workout more than any other I've ever done on the mini-trampoline.
Here is the video by Tracy Anderson. I used all five exercise moves as part of my "routine" and rather than trying to switch them up really frequently, just did approximately one for song, switching it up if I grew bored (or tired)! I used Exercise 5 (the dance move) as a transition exercise and something to fall back to if I needed to switch from one of the other exercises, which were more intense.
.
I'm excited about exercise again! Plan to "Stick with it" again this week.
How about you? Have you found a favorite exercise?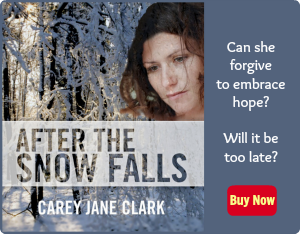 Use Facebook to Comment on this Post