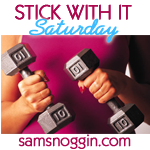 Exercise is not officially one of my New Year's resolutions. But getting to bed on time is one of my goals for this month, and when I do, my schedule suddenly accommodates my exercise routine (magic, isn't it?). Until this week, I hadn't exercised since the miscarriage.
I have a string of excuses, and some legitimate reasons: I wasn't feeling well, and was probably a little low in spirits after the miscarriage, then things were busy as I revised my novel in preparation for publication. Finally, in January, I fell and injured my rotator cuff, and exercise was impossible.
I have been extremely fortunate, because recovery was quick–quicker than it's "supposed" to be, and I now have the return of almost 100% range of motion, almost completely pain free.
So it was time to get back at it.
I resisted the urge to jump in hard core, as is my usual modus operandi, and instead decided a gentle approach was best. I started back with Leslie Sansone's Walk Away the Pounds. Halfway through the week, I couldn't resist ramping it up a bit and did interval training on the mini trampoline, but went back to playing it safe the rest of the week–although my shoulder felt great.
Sunday – Walk Away the Pounds – 2 mile walk
Monday – Walk Away the Pounds – 2 mile walk
Tuesday – mini trampoline, interval training
Wednesday – didn't go to bed on time the night before
Thursday – didn't go to bed on time the night before
Friday – Walk Away the Pounds – 2 mile walk
Saturday – mini trampoline, interval training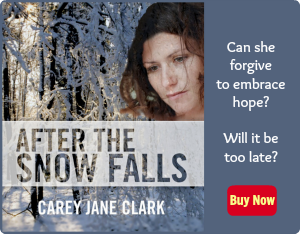 Use Facebook to Comment on this Post