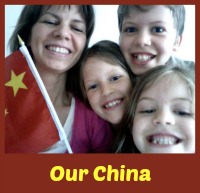 As most people know, Chinese cuisine offers a wide range of foods to enjoy, but mostly one style of cooking: stir-fried. And most people know that what you buy in a "Chinese food" restaurant in the West isn't much like what really graces the table in a genuine Chinese home.
What many people don't know, is the Chinese food mostly available at real Chinese restaurants in the West mostly comes from Hong Kong, since historically, that is the part of China most people were acquainted with. Occasionally, people are familiar with Sichuan cuisine, but that too is from further south.
So many people have never enjoyed real northern Chinese food. Generally speaking, Chinese food follows the universal rule that those in warmer climates eat spicier foods, so real northern cuisine isn't always spicy, but it's always delicious–and of course, as people have become more mobile, Chinese food isn't just localized anymore. It's possible to go to a restaurant anywhere in China and enjoy the foods from all over the country.
One of our favorite dishes from the north is hot pot.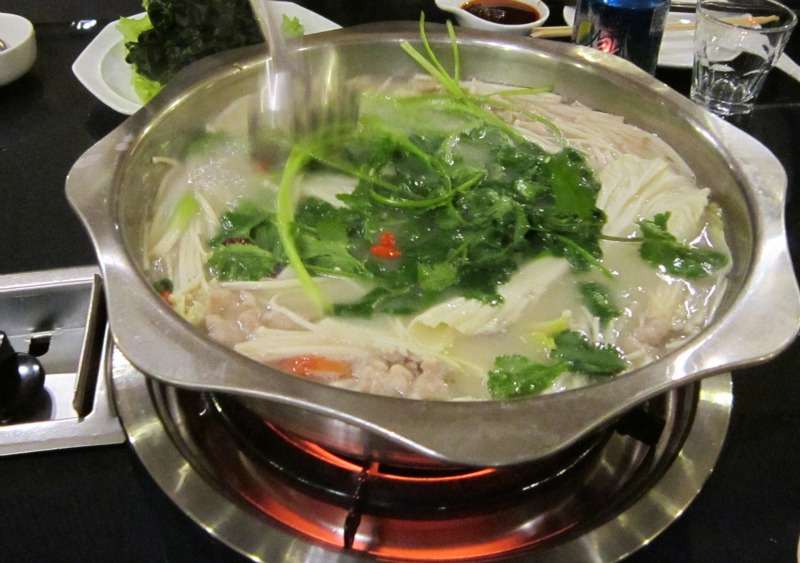 The dining party gathers around a table fitted with a burner, and a pot is brought out containing broth (spicy or non-spicy or a divided bowl containing some of each) and some seasonings. Then you begin to order what you want to put in. There are the thin slices of lamb that I mentioned in another post, as well as similar slices of beef, a variety of different kinds of mushrooms–our favorites are the "needle mushrooms," some seafood, and plenty of vegetables: sweet potatoes, potatoes, cilantro, spinach, and plenty of other greens. And noodles. Our favorite restaurant has fresh noodles, but since these contain white flour and gluten, we usually opt for glass noodles and/or buckwheat (soba) noodles.
Once the order is placed, diners go to the sauce bar to pick out their favorite dipping sauces. I usually fill my little bowl with the traditional sesame sauce, plus minced garlic, cilantro, garlic chives, and some red pepper oil.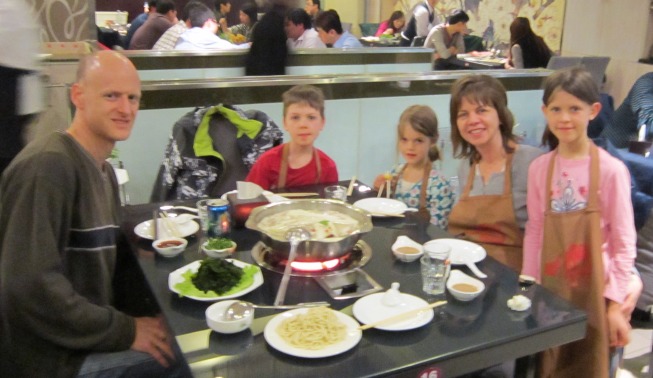 When the ingredients have been added to the pot, and everything is boiling nicely again, it's time to dig in your chopsticks, pull out your food, dip it in the sauce and eat! Yum!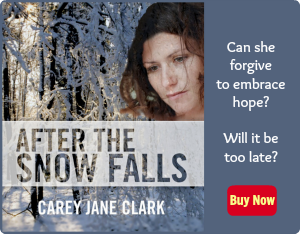 Use Facebook to Comment on this Post