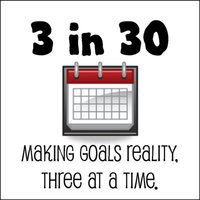 Oh the challenge of settling into routine again! I'm not sure who it was harder on, me or my kids. But some great learning did happen this week. We settled into our lighter routine. We'll add more as we go along. Next week we add grammar and writing. The week after we'll get into French and Latin as well.
This week, we started our new science curriculum, and also cracked open our new Canadian history curriculum. I think everyone was equally excited–except Sprout. I'm going to have to work a little harder on engaging her in some of the group aspects of our curriculum where she'd rather slip off and putter with playdough or host tea parties for her favorite "stuffies." She's doing well with the things I can give her individual attention on, though.
Here's how I'm doing with my goals:
Settle into homeschool routine. (As noted above.)
While traveling this week, I read five days' worth in one day, then the next two days got bogged down again. I will catch up. I am determined. I have been incredibly comforted by the readings this week in a situation we've been facing, and I'm determined to see this through.
Continue revision. Lost a little steam here for reasons which shall be explained in a future post this week, but I'm still plugging away. I'm on chapter 27 of 35.
How are you doing with your goal-setting? Has back to school been a bonus or a minus?


Use Facebook to Comment on this Post