Although we're on a break from homeschool for the summer, we'd promised ourselves to do plenty of science and nature exploration all summer long. During the school year, we raised Painted Lady caterpillars and observed their metamorphosis into butterflies. On the day we released them, Sweetpea found monarch caterpillar eggs under milkweed leaves in the park. She begged to bring them home. I was skeptical–I figured we might be disrupting the course of nature, and the results could be very disappointing.
However, four eggs hatched into very hungry caterpillars that grew and grew and turned into beautiful caterpillars, which we released this week at Grandma's house. We actually had to take them with us on vacation! Unfortunately, the containers we kept them in did not lend themselves to good pictures, so none to post here.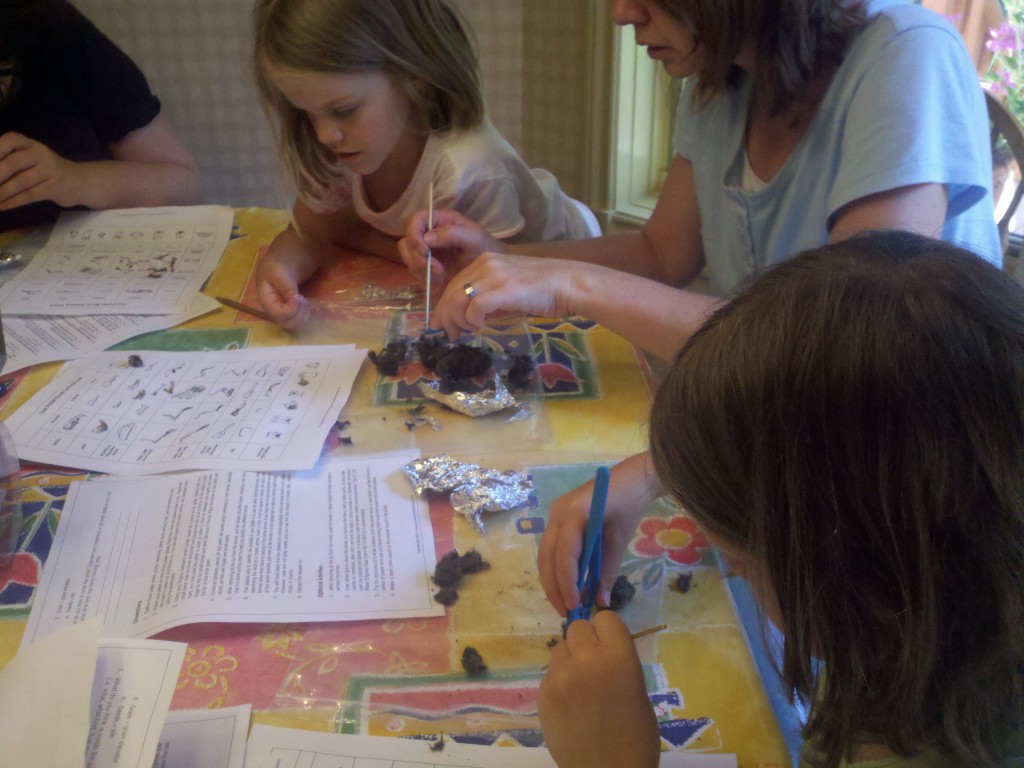 But this week, we did something we've been waiting to do a long time. We purchased owl pellet kits and dissected them! It took a little convincing to get the kids into it–they were a little grossed out. I'd wanted to do try this activity ever since I learned about it from Jimmie at Jimmie's Collage. We did the dissection with the kids' cousins, who have also been homeschooled for the last two years.
The results were a lot of fun and very interesting. The kit came from Home Science Tools, and included observation sheets (with rulers printed right on the sheet), a chart so you can discover what kind of animal your owl may have consumed, and some simple tools to help you dig into the pellet to figure out what's in it.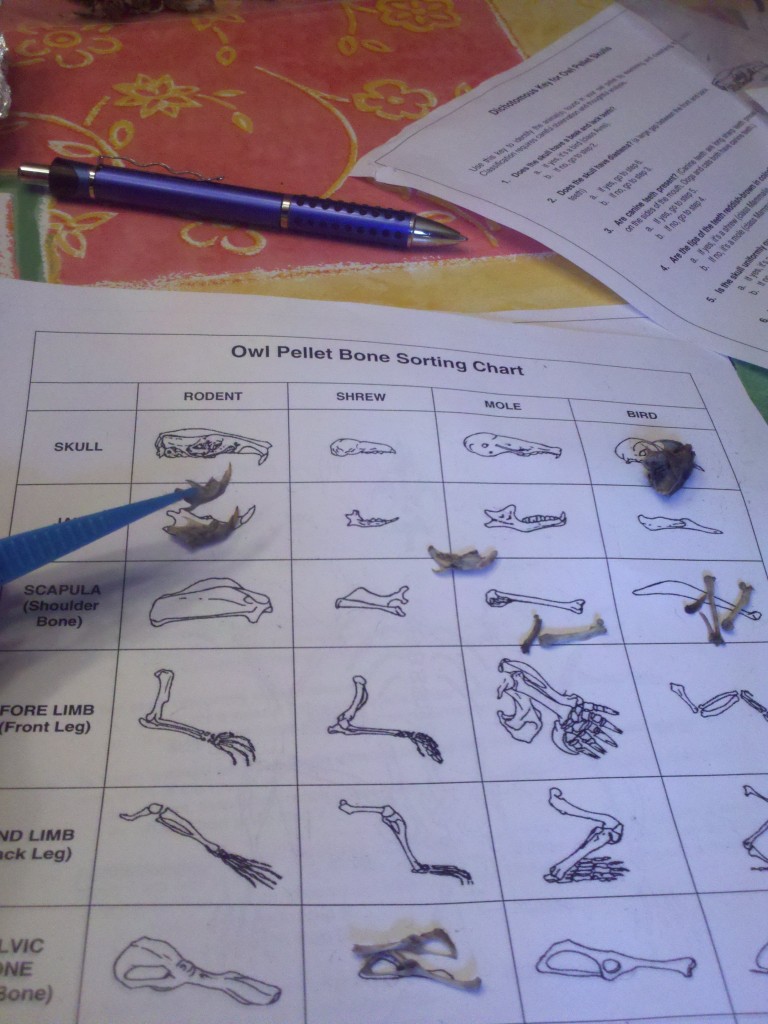 Finally, to complete our science focus, did you read the article that talked about how astronauts have discovered you can't whistle in space? It's a fun read to share with your kids.

Use Facebook to Comment on this Post