Or other reasons why I love my eReader…
For my birthday last year, my husband bought me a Nook Tablet. At first, I shied away from some of the games and apps, but before our flight to China, I added a few, thinking it would give the kids something to do in our long layover in Hong Kong. As it turns out, some wonderful friends bailed us out of that long layover, took us back to their place and gave us somewhere to unwind in comfort.
But the apps I downloaded have come in handy since then, and particularly this week. This week has been a bit of a wash-out as far as school is concerned, since Monday and Tuesday were the Chinese national holiday and the weather was gorgeous, so we joined the rest of the country in holiday-ing.
Wednesday, we tried to get back to homeschooling, but since we did a lot of running around the two days before and we only just had our new print cartridge for the printer, Mommy was not completely organized for the homeschool day, and we didn't get going until quite late. On Wednesdays in our city, elementary school gets off for the afternoon. In theory, that's so the school children can fit in all the extra classes and tutoring they do, but it inevitably means that a number of children are out for the afternoon and ready to play, so our kids get pretty distracted, and there's really no point in trying to continue homeschool.
Thursday and Friday we spent in a government office trying to get our visas and permits in line so we can stay here for the next year. We ran into complications. We sat a long, long time. JavaMan and I were back and forth trying to understand and communicate with officials.
So what about homeschool?
Well, all was not lost. We brought along our eReaders, and between eBooks and apps, they had a pretty well-rounded school day. Here's what they did:
Finished reading Meet George Washington from Landmark Books and continued reading Prince Caspian.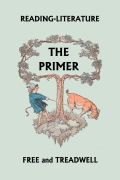 Did Whack-a-Math Fact, reviewing addition and multiplication facts and working on speed of response.
Played with Monkey Write Learn Chinese.
For Sprout:
Read from Yesterday's Classics' Reading Literature: The Primer, the story of The Three Billy Goats Gruff.
Did Math app and played with Monkey Write Learn Chinese.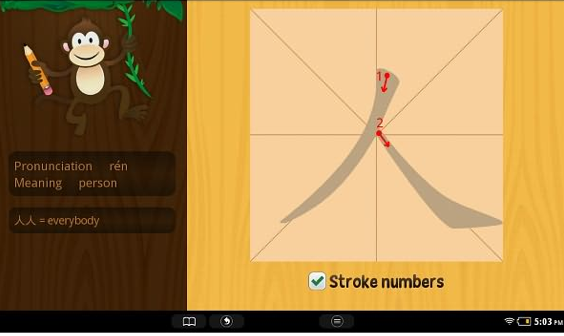 All in all, our kids behaved very well, the day wasn't a complete homeschool loss AND we finally got our visa situation worked out!
For more apps for homeschoolers–especially if you use an iPad or Android device, check out The Homeschool Post for a review of several apps as well as a GloBible app giveaway!


Use Facebook to Comment on this Post