I have finally wrapped my head around this schedule thing. I've made some other adjustments too. First, in recognition of how much I really do love my eReader, I bit the bullet and bought Story of the World (the textbook) in PDF format. Previously, I had the activity book loaded on, but didn't purchase the textbook because I still wanted the feel of a book to gather around. Now that I've abandoned such romantic notions for the love and convenience of my eReader, I decided one less book to pack up and move is definitely in order. This means too, that I can have the book handy while we're temporarily located before moving in to our new apartment.
I've also decided that for history, we'll just take a longer with the books we're reading now: Broken Blade and Madeline Takes Command. Sitting down and reading together sounds like a great remedy for all the chaos of moving and travel. I'm considering purchasing the latter on audiobook–more portability.
I'm taking a deep breath now. That's the headspace I've needed for a couple of months, at least.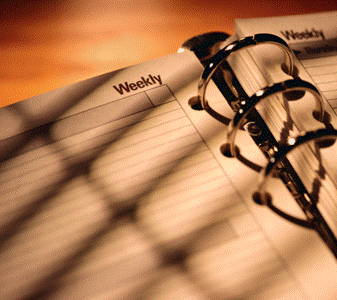 I've also juggled our homeschool schedule a bit–not a lot–but in meaningful ways. Sprout is included in more of our day without feeling at loose ends, and with specific tasks for her. I've moved piano practice to make it part of the homeschool day instead of an add-on too often forgotten. I scheduled it right before lunch. Since the piano is close to the kitchen, I can listen in and be on call to help if necessary while actually getting lunch made. The older two are learning to play. Sprout hasn't started yet. So while one is practicing, the other is playing a game with or reading to Sprout. Yay!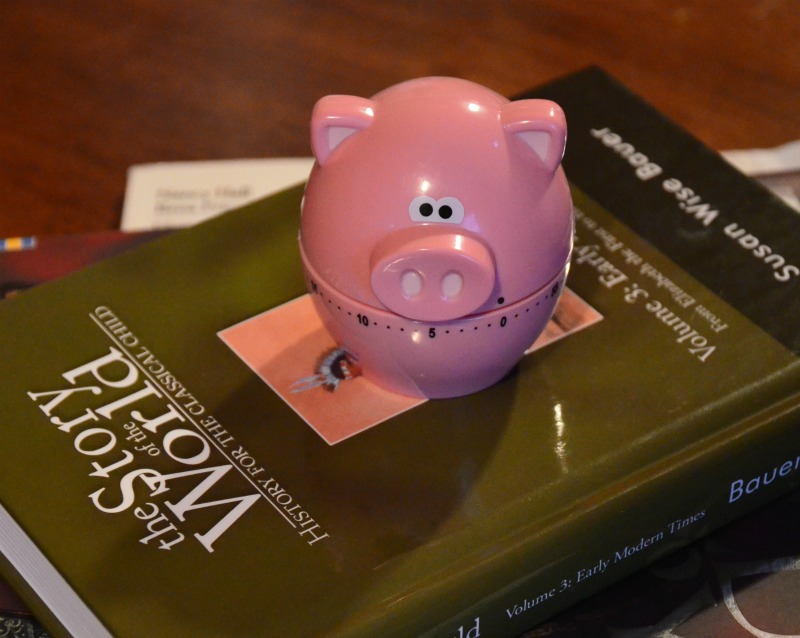 Another happy revision to the homeschool schedule is our new friend, Timely, the piggy timer. I picked him up yesterday. I've been meaning to purchase something like this for our homeschool since September, but never seemed to get around to it. We turn him on for 20 minute segments to signal the end of a period of study and time to turn to a new topic. He's working brilliantly. And let's face it, he's cute.
Finally, I am making an attempt to relegate my computer time to a briefer period during the day, while the kids are spending time in what Charlotte Mason called "masterly inactivity."
So far, things are working better. There is still some work to do, mostly on my part. But I'm breathing better. January doesn't look quite so scary anymore.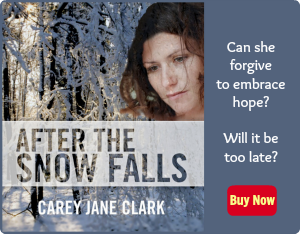 Use Facebook to Comment on this Post