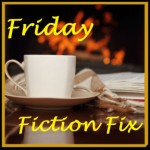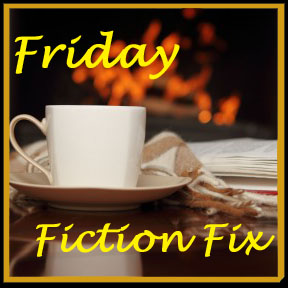 When Mary DeMuth announced that she was putting the first novel she penned, The Quarryman's Wife into print, I jumped at the chance to review it and interview her about it. I have loved Daisy Chain and A Slow Burn, and I was eager to read her first ever novel.
All month long, I have been putting our household into boxes. It's been a challenge. A hundred times I've had to pick up one of my children's homemade creations and put it in a pile to be recycled, given away or thrown in the trash. I've had to stare beloved toys in the face and box them up for someone else's child. In the midst of the packing, there was chaos. Once or twice, it slipped my mind that dinner needed preparing.
In the midst of all of this, I read Mary's book, intent on fulfilling my commitment to read and review it. But I just couldn't get into it. I disagreed with her that it was more flowery than her current books, that she says are starker. To me, it seemed as though her more recent books are filled with more metaphor.
Every night, I read a little bit. Every day I homeschooled and packed. And packed some more.
I tried to put a finger on what was disturbing me about the book–why I wasn't loving it like I ought to. The first chapter was riveting, certainly, and propelled the reader into the action, so that wasn't it. It's unlike the other books I've read, in that there is no mystery to solve here, save the mystery of how this family is going to survive against the odds.
The story is one of grief: Augusta Brinkworth has lost her husband. A quarry manager with a generous heart, in death he has left little behind for his family but debts and the hole of his absence. In the midst of the Depression, despite Augusta's determination to hold the family together and maintain the house her children grew up in, everything is falling apart. Her sons seem to hate each other, one of her daughters grows daily more distant from her and the banker threatens foreclosure. In the face of the circumstances around her, Augusta withdraws. Physically and emotionally, she pulls away from her children, trapped in her own private grief.
I finally realized, halfway through the book that it was Augusta I didn't like–not because she wasn't likeable, but because Mary had drawn her grief so realistically, and her private struggle so truly. I was reacting against her withdrawal, just as her own children did. I identified with her grief on so many levels–personal griefs I have experienced in the last year, and now the quiet grief of saying goodbye to a life we have lived here, in order to move on to another.
As the story progressed, I found myself identifying more and more with each of the characters and making each one of them my friend. As Augusta becomes more self-aware, seeing what her paralyzing grief is doing to her family, I rejected her daughter's assertions that she was "dead" just like her father, and hoped for her spirit to revive.
Through Augusta's friendship with the Ukrainian immigrant Olya, Mary takes on tough questions about God and suffering. She tackles them head-on, not drawing the answers simply, but with clarity and beauty.
The climax and ending of the story was so satisfying and artistically rendered, it took me by surprise emotionally. I sat and bawled. And I cheered for Augusta and Olya and Meg and John-John. Even meddling old Aunt Bertie touched me in a surprising way.
In the end, I put this book down with reluctance, as I do every book that has touched me in a meaningful way. And although I see how Mary has matured as a writer, and see how her writing is perhaps more refined in later books, in some ways, this has become my favorite of her novels. It is a touching story of "beauty for ashes, the oil of joy for mourning."


Use Facebook to Comment on this Post