Last week, we had the opportunity to visit the marsh at Presqu'ile Provincial Park. Through the Friends of Presqu'ile, we were able to join a Grade 3/4 class on their trip along the boardwalk and into the marsh. The kids even had a chance to catch and identify little marsh creepy crawlies and some leopard frogs and bullfrogs.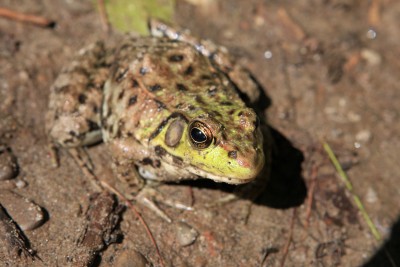 We learned a lot! Do you know the answers to these marshy questions? (Look for the answers tomorrow.)
How do you distinguish a bullfrog from a leopard frog?
What do muskrats make their homes from?
What marsh animal steals the homes of muskrats?
Where do marsh wrens make their nests?
We couldn't have asked for more beautiful weather for the day (the weather of the day before didn't make us very hopeful), and we finished the day off with a trip to the YMCA where Sprout swam–yes swam–for the first time, and Sweetpea climbed to the very top of the rock wall!
A banner day.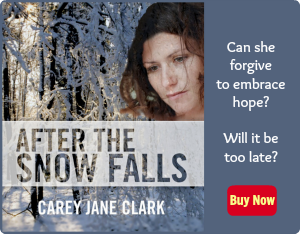 Use Facebook to Comment on this Post