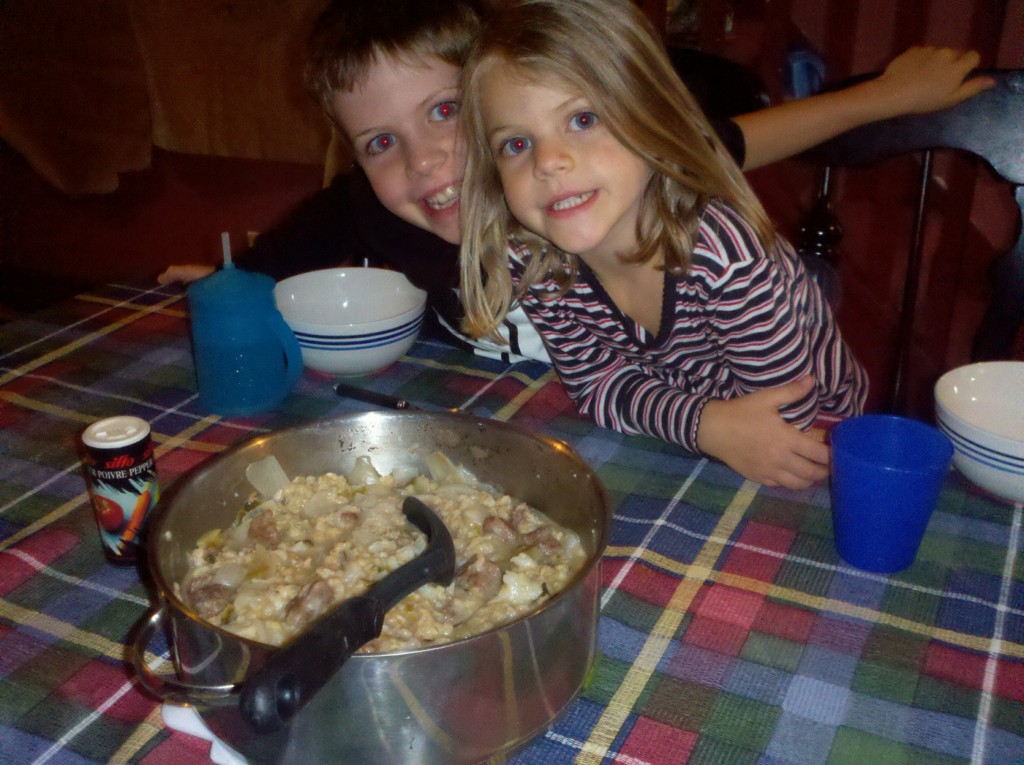 My kids have been showing a real interest in learning how to sew and cook. And then we learned about a homeschool group that meets for a gym morning every Friday morning here in town. We've always done a five-day school week, mostly because I've always found that math needs daily practice or facts and concepts are easily forgotten.
But we made a decision to change up our schedule on Fridays from now on. We're going to join the gym morning, then come home and do cooking and sewing lessons. Mostly, I decided to do this because I know that when we return to China, we won't have the same opportunities to learn those skills (or to enjoy the company of other homeschoolers).
My sewing machine is here, and it's much easier here for me to find the things I need–there are no fabric stores–there are giant fabric markets. Often finding what I need takes an entire afternoon. If I'm searching for a hard-to-find item, I often have to have a sample of what I'm looking for because I may not know another way of finding out the Chinese word. And ingredients for baking can be more challenging to find, or expensive.
All in all, I figured better to take advantage of the resources we have here for as long as we can before we return.
Friday was our first attempt at this change of schedule. We had a good excuse because we were studying the Jamestown colony and reading about Pocahontas this week, and one of the suggestions from Story of the World involved making "pottage" (stew) and "parkin" (cake).
When I was planning the lessons and extra activities before the start of school I wasn't sure about the "pottage." The recipe is a combination of chopped vegetables, stewing veal and oatmeal. I was frankly rather concerned I wouldn't be able to choke it down–let alone serving it to kids. But in the end, I figured we'd eaten much more "interesting" food items while in China, and that in the name of learning and history we could suffer through one meal if it turned out to be horrible.
Which it didn't. Sprout made faces and whined frequently throughout the meal, but the other two actually asked for seconds. I had a second helping myself, and JavaMan declared it tasty as well.
The "parkin" was heavy on molasses, never a hit with my kids, but Pumpkin and Sprout ate their pieces willingly, and Sweetpea did a fair job of sampling, and politely asked to be excused about halfway through.
They all made comments about how much better it was to eat that than the slimy water and rotten barley the settlers had to eat during the first winter at Jamestown.
Hurray once again for Story of the World.


Use Facebook to Comment on this Post