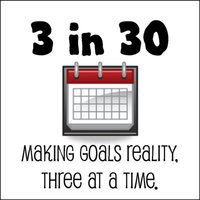 I made progress on my goals this month, but as far as completion, I have been found lacking. Thus my resolution to take smaller bites.
I was doing great on my goal to get homeschool off to a good start, and then Sweetpea got a cough she wasn't able to shake. For two solid weeks we were up nightly (as was she, of course) with her coughing spells. After a disturbed sleep, she slept in until around 9:00 most mornings, making a prompt start to our day impossible. Not only that, but she coughed through most of our lessons, and the day dragged on. I finally settled for a very abbreviated schedule–salvaging history and math, and throwing most of the rest out the window.
Fortunately, she is doing better, so we're hoping our schedule will return to normal now.
So what are my October goals?
Re-establish our schedule.
Finish the Bible in 90 Days. The absolute last day to finish on time (because two "grace" days are built in on the end of the schedule) is next Sunday. I am on day 73. I want to finish, and I know that motivation will wane if I don't do it on time, so I'm giving it a push until the end of the week. JavaMan will be away this week, so if I dedicate my evenings, perhaps I can actually get it done.
Spend more one-on-one time with my kids. I had some wonderful conversations with my son in the last two weeks in moments when we had time to be alone. I want more of that.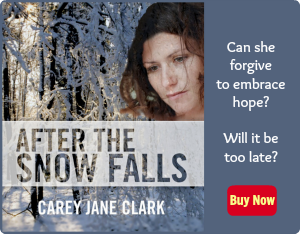 Use Facebook to Comment on this Post