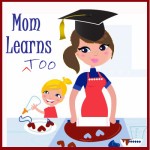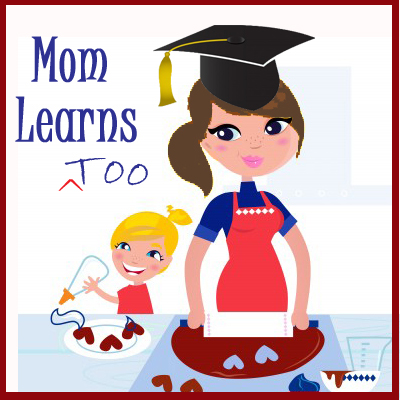 If I take pride in anything about myself, it's that I can always learn something new. I'm not ashamed to admit that there's a lot I still don't know. But I'm usually willing to learn.
The thing about homeschooling your children is you begin to realize just how very much you know nothing about. There is always something new to learn. Rare is the day that I don't say aloud while we are learning together, "Wow, I didn't know that." (My kids have started to seriously question my education.)
Whether it's figuring out how to find the bottom of the laundry pile, remembering what on earth algebra was all about, figuring out how to satisfy quarreling siblings, or finally learning to balance all of that and keep one's sanity, it's not just our kids who are learning, we moms are learning too.
In these "Mom Learns Too" posts, I hope to share the lessons I'm learning each week. And part of learning is sharing. So as I share the lessons I'm learning, I'd love it if you'd join me and share what you're learning too. Won't you join me?
Beginning next Friday, the "Mom Learns Too" post will contain a linky tool so you can link up your post and learn along with me. For now, you can copy and paste the code below to link up with Mom Learns Too next week.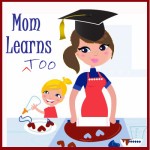 Use Facebook to Comment on this Post