I'm a big believer in meal planning. Having an idea what's going on the table each day and being prepared in advance saves a lot of hassle, time and even money. I've proven this lesson in our family time after time.
However, believing in something and actually making it happen are, unfortunately, two different things. And since switching to the vegan diet, I'll admit that I've spent more time on the believing and less on the doing side of the equation. This is unfortunate, since many of the meals I prepare now require advance preparation: soaking beans or grains, mostly.
Part of the problem was that my go-to method for meal planning involved using Mac Gourmet, the program I switched to when someone graciously replaced my ailing PC with a MacBook Pro, and I was forced to find a replacement for Living Cookbook. I'd gone digital with my recipes some time ago. This was really handy when we moved to China. I didn't need to include a huge stash of recipe books in the already bulging suitcases! Both programs include a function that allows for weekly/monthly meal plans (although admittedly, Living Cookbook succeeds at this better than MacGourmet–sorry Apple).
However, in switching to our new way of eating, virtually none of the family favorites I'd stored in my program were suitable. And I was faced with entering a lot of new recipes into my database to have them at my fingertips. I needed a new way to plan menus.
I toyed with this idea about how to plan menus using Pinterest, but somehow it just didn't work for me. Then HEDUA (Home Educating Family Association) shared this post, and everything came together.
No, it's not electronic, but it's handy, it's easy to accomplish (I stored all our family favorite dinner selections in a single afternoon), and it's flexible. Just this week, JavaMan ended up out of town for dinner unexpectedly. Wanting something simpler for just me and the kids, I switched Sunday's dinner card with Wednesday's and TADA! we had Black Bean and Salsa Soup for supper that evening instead of what was planned.
i really think I have found my meal planning method. Here's how it works:
Sit down and write out all your family's favorite meals. I wrote breakfast, lunch and dinner ideas, since at least the kids and I are all together for each of those meals, and they all take planning ahead.
For each recipe, take a 3 x 5 card and write the name and the list of ingredients you'll typically need to purchase for that recipe. This is where this method beats out electronic meal planning, since grocery lists automatically generated by the programs will print out every last ingredient, including things like oregano and salt unless you do a lot of work on maintaining inventory lists. (Who has time for that?!?) When I wrote out my cards, I also noted whether this meal was a supper, lunch or breakfast selection.
File the cards in a recipe box or index card file.
When meal planning, go through your potential choices, decide which meals you'd like to eat when, and file them in the file box using dividers for each day of the week. (My file box came with only five dividers, so I used those for the weekdays, and made two of my own with some extra file cards. I cut up a file card to create a tab and taped over it.)
That's it! You're done!
Now, when I head to the market–whether once a day or once a week–I can take the menu cards with me, or assemble a simple grocery list using the list of ingredients on the cards! Brilliant!
I still ended up entering some new recipes–mostly from my Vegan Cooking Pinterest board–into my recipe program for quick and easy reference when I'm cooking, but not every recipe (veggie sandwich recipes, for example) needs to go in there. A list of ingredients, however, is handy to have for shopping, and a card reminding me what's on the menu makes life just that little bit easier–important when you're managing your children's education and writing a novel on top of household management!
How about you? Do you know what's for dinner tonight? Do you plan your meals?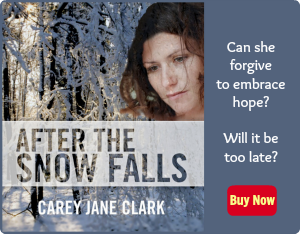 Use Facebook to Comment on this Post