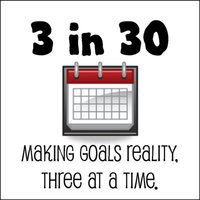 I'm a bit frustrated at the moment. Bear with me. I guess I've forgotten just how much energy it takes to live here. Like crossing the street. When we lived here before, I had Sprout in a stroller, and each of the older two children firmly grasping a handle. Crossing the street here is an extreme sport, but clumping together and staying organized helps. You have to outwit the drivers. A green "go" signal for pedestrians means it might be safe to begin crossing, but be sure to be on the lookout for cars, nonetheless.
Gluten-free is a bit more challenging, and so is using the Internet. Things are slow and sometimes unavailable. And today, because they don't trust my location (and don't read their emails), Paypal has locked down my account for the second time in two weeks. Thanks so much.
It's also become cold again.
I'll be okay. I'm aware a lot of this is probably culture shock, and I just needed to vent. (Thanks for that.) It likely doesn't help that JavaMan is gone for the week to Korea, squaring up an issue with his work visa.
Onward: March goals.
I'm doing all right. I'm actually psyching up for April's goals because I'm craving things like routine, a return to homeschool and a menu plan. But first, let me report on March. My goals for the month were:
Sleep well before and after the move. I did okay before the move. Since then, I've allowed Paypal and the complete disappearance of my new vlog site, HoldtheMSG.com to rob a few hours when it was daylight back in North America. I need to let it go. I live here, and things take longer. I had made that mental adjustment when we lived here before; I need to get back into that place again. It's much more restful.
Maintain a healthy exercise schedule on both sides of the move. I did okay before we left, and have been itching to get back since we arrived, but I need to buy a couple of things before I can make things happen–we're using my exercise mats for a little extra padding right now. While JavaMan is away, I'm considering stealing the one from his side of the bed to begin my Pilates routine from Bodylastics. To get back to the other workout, I need to buy a pair of 5 lb. weights. I had planned to do that today, but readjusted my plan about five times because dragging three kids on multiple buses and train connections (standing room only) and walking around carrying heavy bags full of goods from the market in addition to said 5 lb. weights gives no joy. We decided to go to IKEA/Sports store (they're side by side) later this week. IKEA because we need one of those thingies you can stack multiple toilet paper rolls on. Sprout can't reach the wall-mounted one and keeps calling out for help with the TP every timeshe uses the bathroom. That can't go on forever! On the plus side, as you can tell, I'm doing a lot of this running around on foot. In addition, the other day, we climbed "our" mountain, so the month hasn't been without exercise, just not the kind I'd hoped to be doing.

If you look real close, you can see our home from the mountain top.

Packing/unpacking. My goal was to have the homeschool room in order by the end of March. I made this goal without seeing the volume of books JavaMan brought from the south. We had inherited bins of books from other homeschooling families who'd lived in that city previously. Two bins had my name on them (although I don't recognize a lot of things in them) and JavaMan grabbed another one in a moment of madnessinspiration because it had a bunch of really great classic books in it. So can we be charitable and say that the homeschool room is a work in progress? Until the furniture arrives, we don't have enough shelving to accommodate everything! Pumpkin helped today to get things organized enough that we can start slowly back to homeschool tomorrow with a skeleton schedule: Chinese lessons, Math and History. We've also resumed our nighttime routine of read-alouds/games (alternate evenings) and quiet reading.

How are you doing with your goals this month? Don't have any? Consider hooking up with Ashley Pichea's 3 in 30 motivational program!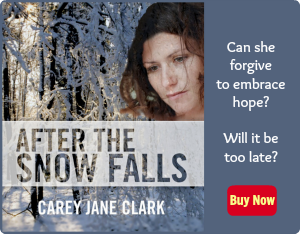 Use Facebook to Comment on this Post