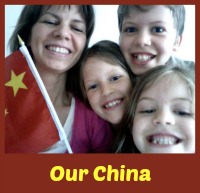 Welcome to the second week of "Taste of China" posts. In these posts, I'm attempting to give an idea of what it's like to live in China–a taste of this country for those who've never lived here. In last week's post, I introduced the concept of the market in China. Whereas some markets are dedicated only to foods, our local market has a little more to offer. Last week, I wrote about the fruit and vegetable stands. Here are a few more of the offerings in our local market.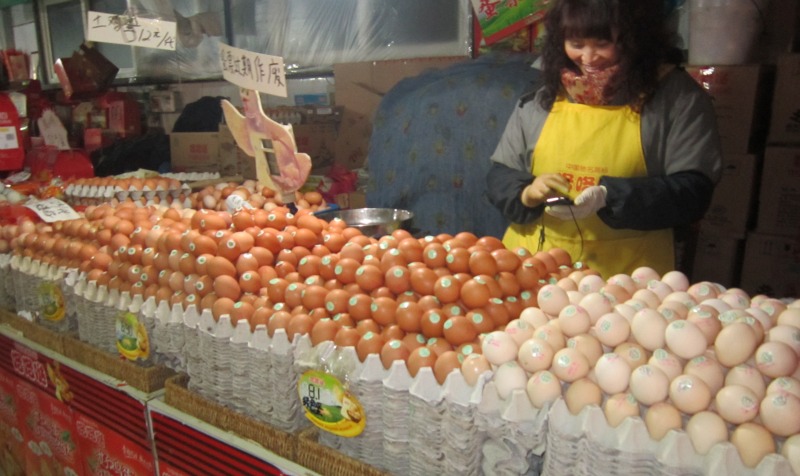 The simple egg is still a bit of a mystery to me here in China. Eggs are not sold by the dozen, but by the half kilo (a measurement called the 斤 jīn, used for buying everything from fruit and vegetables to yarn for knitting). I can buy eggs with inspection stickers for up to $3.20 a half kilo, but I always buy the cheapest kind (no stickers) for around $0.80 per 斤 (jīn). These humble, stickerless eggs have lovely bright-colored yolks, and resemble what I might purchase at an organic farm in Canada. Sizes are irregular, but mostly large, and almost all the eggs one sees in the market or the supermarket are brown. Other than the fact that they are inspected (and perhaps come from a different variety of chicken?), I don't really understand why the expensive eggs are more expensive. At the same place I buy chicken eggs, it's also possible to buy pigeon or duck eggs as well.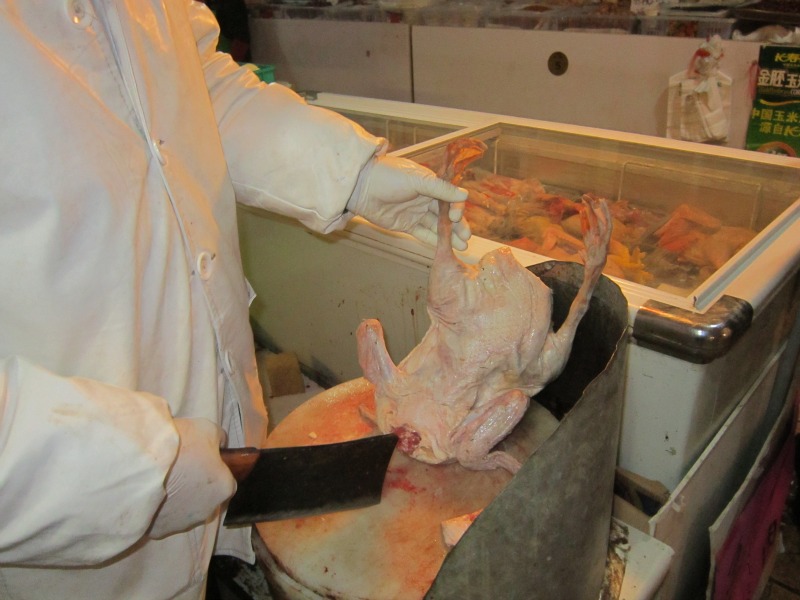 Generally speaking, here in this city, it seems harder to find whole chickens here than pieces. (This was not true where we lived in the south of China.) When you do find a whole chicken, it is truly whole. It will have its head, feet and probably its entrails intact. At most markets in the north, things are a bit more "civilized" than the south. When we bought a chicken in the south, we picked it out live, it kicked its last inside a bucket and it was plucked and cleaned out right before our eyes. Our kids have no illusions about where their food comes from!
Next week I plan to share a little about other kinds of meat sold in the market, and as a little bonus, I'll share a special recipe that's a family favorite. But to complete our tour of the market, we must stop and buy grains.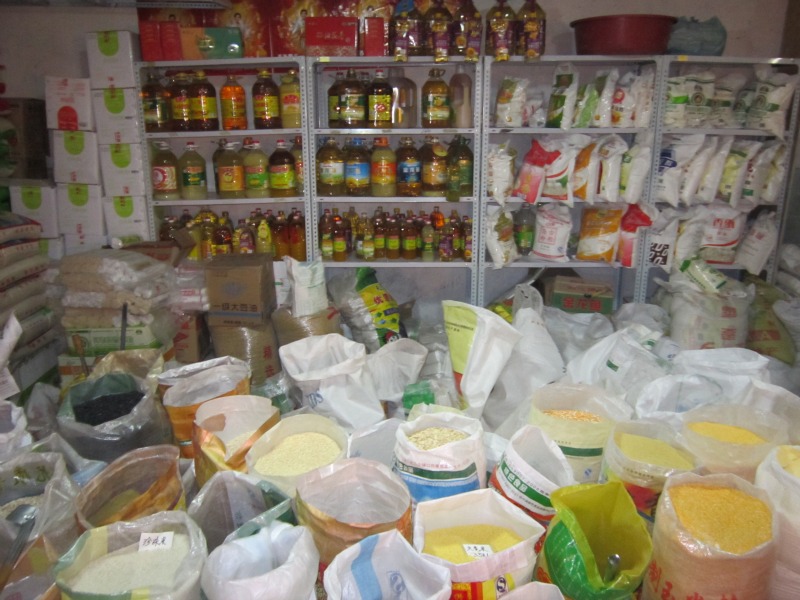 Here I can buy several kinds of rice (including red and brown), millet, buckwheat–groats or flour, oatmeal–groats or rolled oats, dried beans, flour for dumplings or for baking and various kinds of oil. I buy things by the 斤 jīn here too.
Oh wait a minute. Need a set of clothespins, a bucket, a mop, a flyswatter, some garbage bags? Well fortunately, our market has a little hardware store too (as well as a small toy store, a stationery store,  a fabric store, and a small electronics place that sells extension cords, lightbulbs, and at Chinese New Year, plastic red lanterns).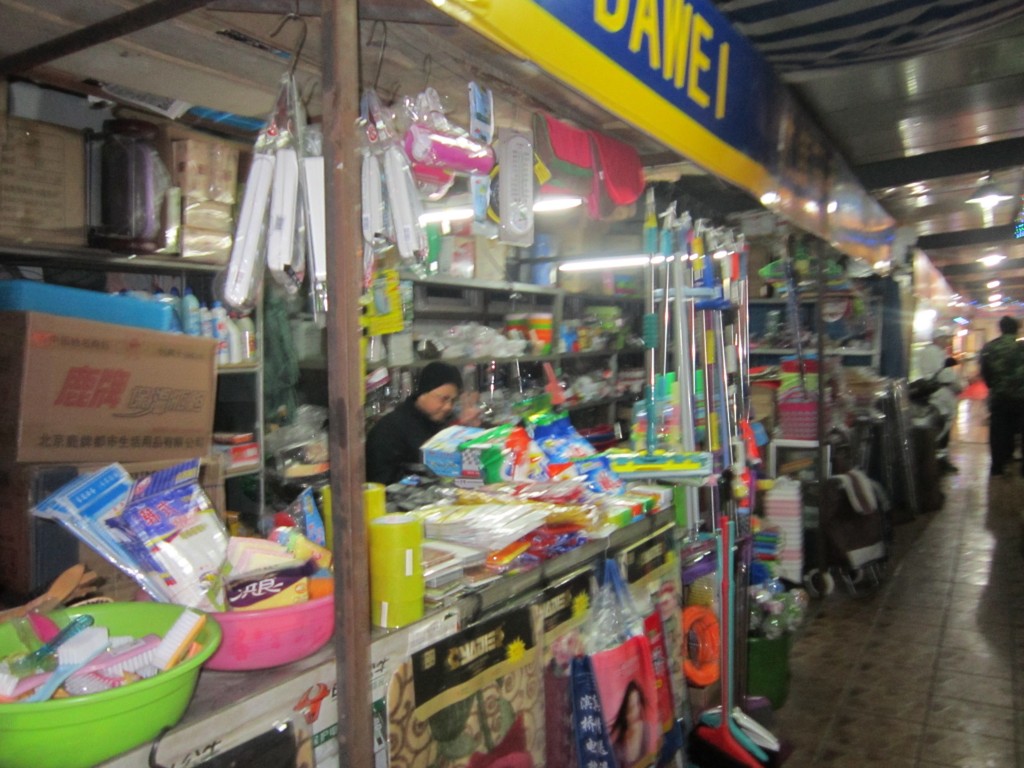 It's always fun to shop for something new. We often look up vocabulary before we go to the market if we're buying something unusual we don't already know the name for. My favorite trick is to print out a picture of the item I need from the internet. Neither strategy guarantees success, but we usually come back with what we went looking for, or a reasonable facsimile thereof. Either way it's always an adventure!


Use Facebook to Comment on this Post