When we moved to China, one of the things I fretted over was not having access to English books. We have a literature-rich homeschool and we love books. (Okay, I love books, and I have infected my children with the same wonderful disease.)
One thing we did to remedy this problem is sign up for an account at Audible. There was a period while we lived in China that Daddy was very busy working, and a five-week stint where he was back in Canada without us. During those times, we started Listening Lunches, and listened to an Audiobook. We've listened to some wonderful stories that way, and a few through Librivox as well.
Even before our kids were born, JavaMan and I enjoyed listening to audio programs. We listened to Focus on the Family's Narnia production that way, and to be entirely truthful, we listened to Adventures in Odyssey too. All by ourselves. Without kids.
But since our kids are still young (my oldest is nine), we found the themes explored in some of the episodes of Adventures in Odyssey aimed at more of a tween audience, and they could be scary, at times, for the younger ones. We started listening to Paws and Tales, which are wonderful moral stories, but aimed at a more appropriate age for our kids.
Our newest discovery is Jonathan Park. I think my kids are addicted. I picked a CD set up at a homeschool convention, and they have literally listened to them every day since. We had to buy some more from Christian Audio so we didn't get tired of listening to the same thing over and over. The stories are exciting for them, and since they major on creation science, one of our kids' favorite subjects, they're a total hit. It's just a bonus that they have my five-year-old wandering around the house saying words like "coelophysis" (Yes, I had to look that up.)
It's inspired a real hunger for knowledge about creation science in the whole family. Don't take creation science seriously? Here's a little food for thought: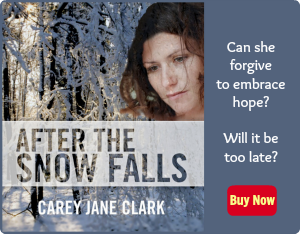 Use Facebook to Comment on this Post