A couple of months ago, Pumpkin, who turned 11 yesterday, asked me for a knight's birthday party theme. Because of our somewhat nomadic lifestyle over the last several years, we hadn't given him a "real" birthday party with friends since he was five years old!
And I had no ideas about what to do for a knight's theme. Thank goodness for Pinterest!
A quick search of Pinterest, and I had a ton of great ideas. Here's a look at Pumpkin's 11th birthday bash: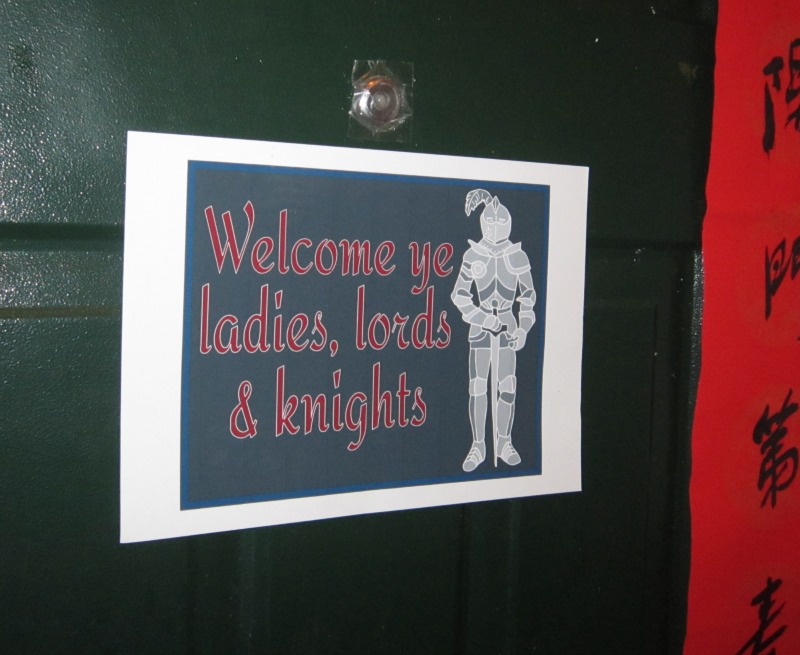 I was really happy with the file I purchased from Etsy with personalized printable invitations, welcome signs, thank you cards, and a host of other items to make the day special. I could have fooled around and made something myself, but this saved a lot of time, and was far cuter than I could have managed on my own.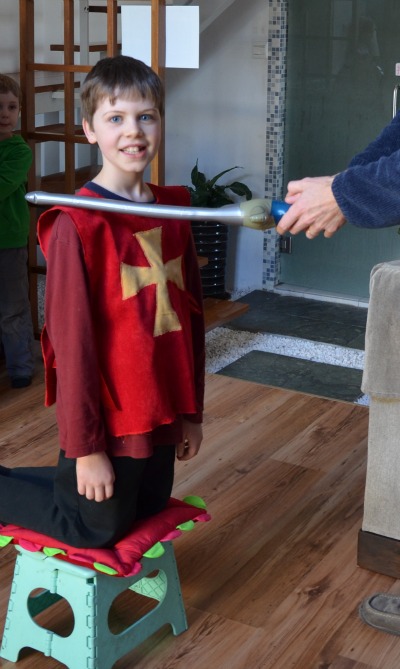 We kicked things off by knighting each of the party participants with an inflatable sword and these fabulous tunics I stitched up from instructions I found at Creative Party Blog. The instructions called for felt, but I couldn't find that here, so used some corduroy I found at the fabric market–some in blue, some in red, so the boys could be divided into teams. We played musical accompaniment to the grand event with the Masterpiece Theater Theme
.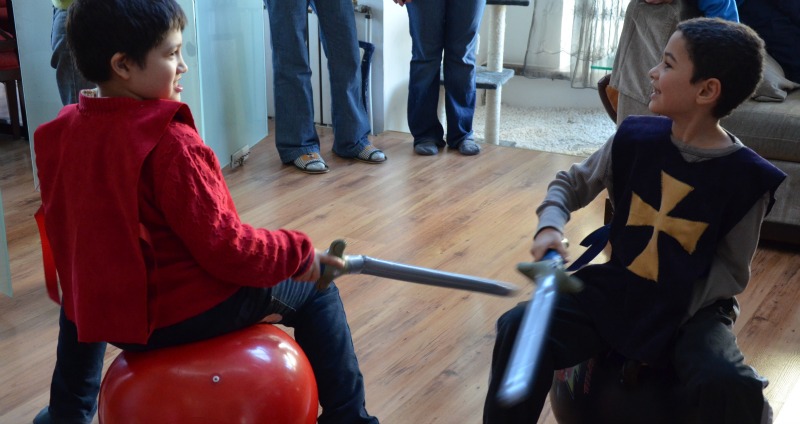 After their official knighthood, the boys proved their worth in a jousting tournament on their trusty steeds. (JavaMan found a soundtrack of horses galloping as background for this–awesome!)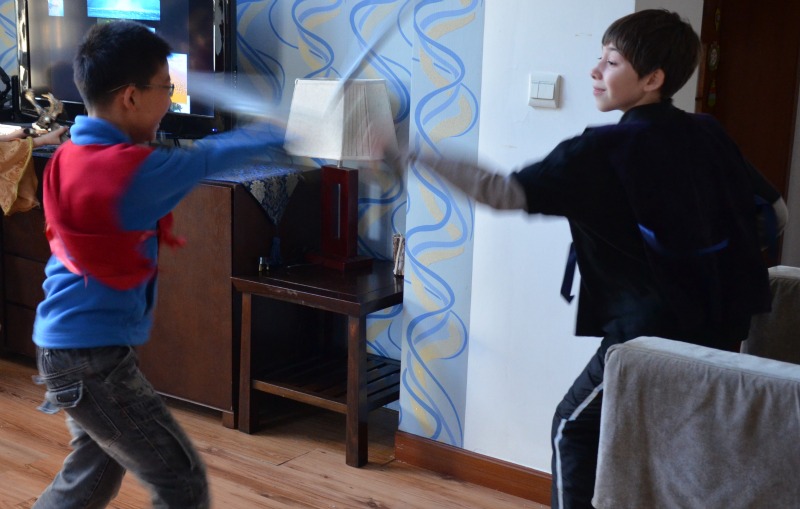 After the jousting tournament, it was time to turn up the action with sword duels. The inflatable swords were flying during this particular match! (The rules: No swords could touch below the waist or above the neck. Sweetpea kept track of how many times the sword landed, but no one really cared!)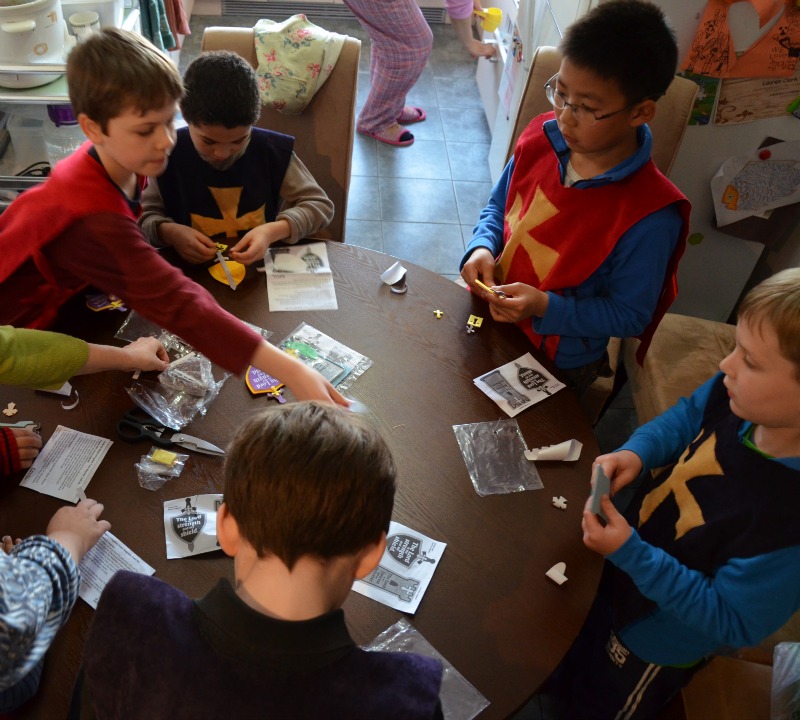 After all the action, it was time for a change of pace, so we did these great crafts.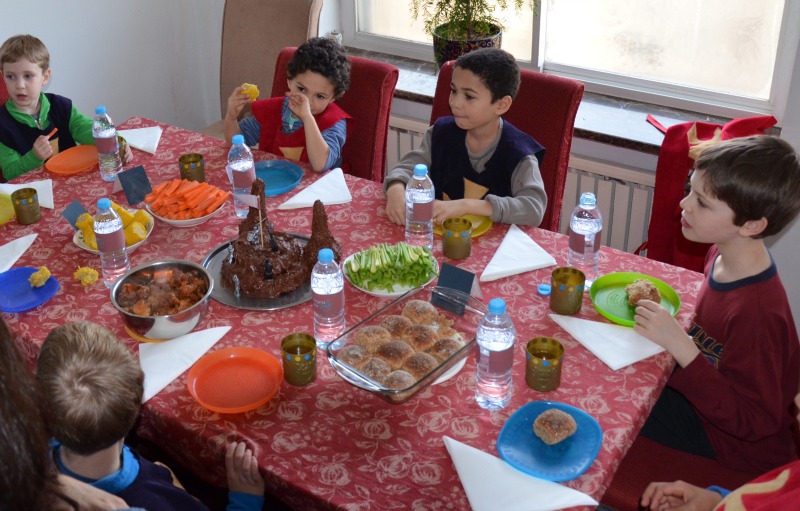 Then it was time for the feast.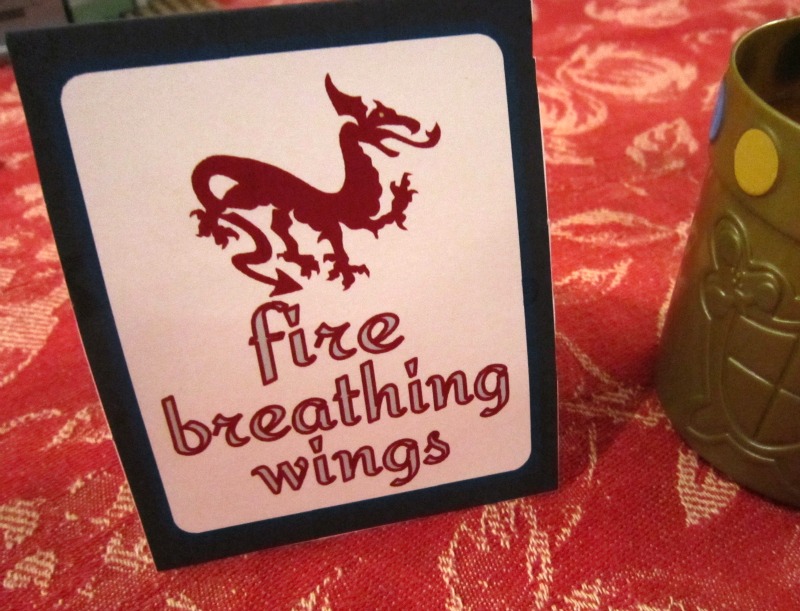 Pumpkin collaborated with me on the menu. Having studied medieval times as part of our classical history study two years ago, he knew we needed a feast that the kids could eat with their hands: chicken wings, dinner rolls, corn on the cob (available from KFC here), and veggie spears (carrots and celery).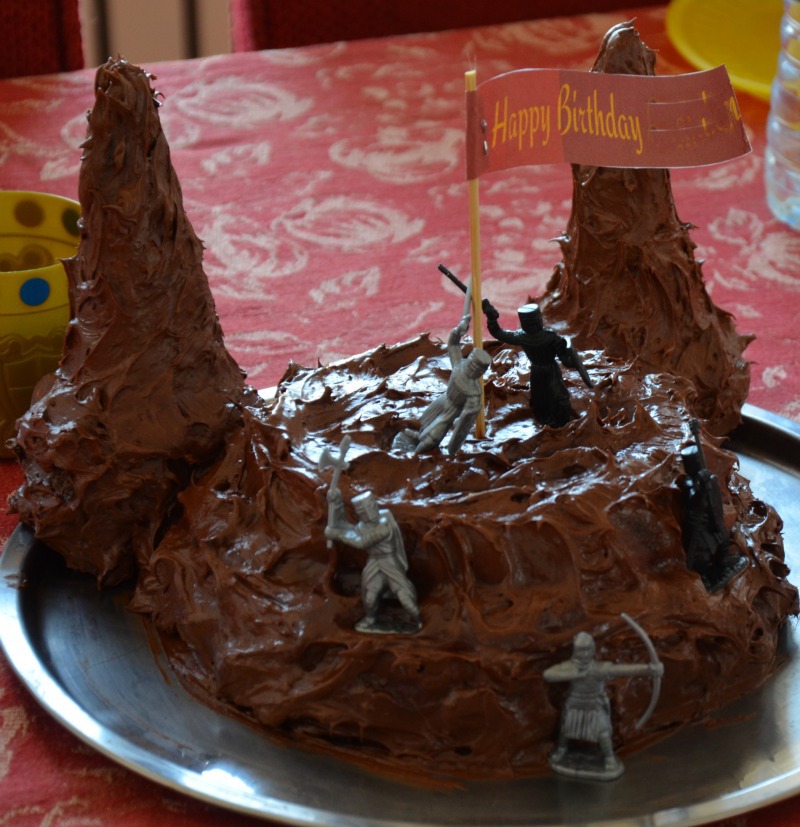 The cake looked better in person. And it was pretty yummy, made with our honey-sweetened frosting. The toy knights topped the cake and made it into the loot bags as well as some gold-wrapped chocolate coins.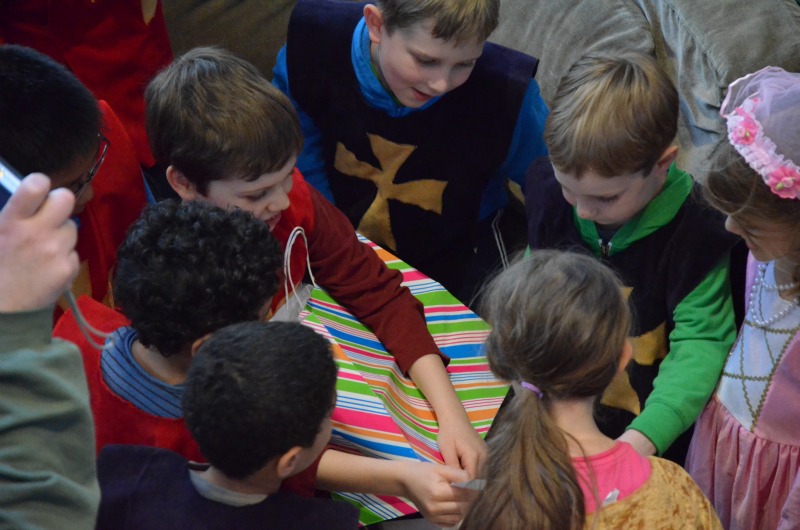 And finally, it was time to unwrap the gifts. Since commercial cards are hard to come by here, most of the kids make their own cards. It's really sweet to see the work they put into them.
The whole day was a big success!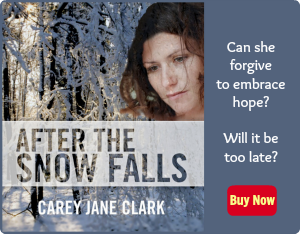 Use Facebook to Comment on this Post