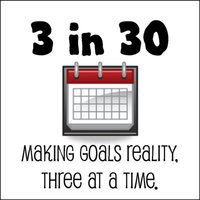 The biggest factor in our lives this week has been the heat! Sleeping has been difficult, and the days have been lazy. In spite of the weather, I'm doing great on two of my goals for 3 in 30. Exercise has been a challenge for me, since I just couldn't bear to get any sweatier:
Bible in 90 Days – Got caught up at the beginning of the week and then lost a day one day this week because I just tried to do too many things in a day. But I'm caught up again, and really glad I decided to take the challenge.
Manuscript Revision – Posted my revision schedule in yesterday's post. Feeling very good about this, although I can't help getting a little nervous that I'll actually be able to pull this off. It feels like I have A LOT to do in the countdown to the writer's conference I'm attending August 10-13. You do know that's only 19 days away, right?
Exercise – I'm really trying to cut myself some slack here. It has been crazy hot, and with the air conditioning on and fans blowing everywhere, the temperature on the lower floor of the house hasn't gone below 27 all week. In the face of this, I've wimped out on exercise. I exercised three days this week instead of the four I hoped for, or the five to seven I was doing last month. Fortunately, with the heat, my appetite has been reduced as well, so I'm holding steady. Looks like there's a break in the temperature coming up next week. Looking forward to that!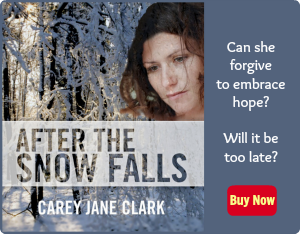 Use Facebook to Comment on this Post