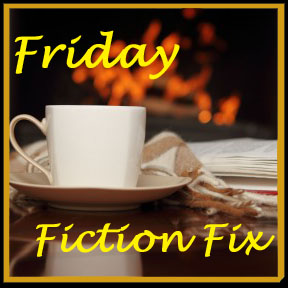 Mark Miller is an author with Trestle Press. I asked him if he would be willing to be interviewed when I learned he was writing a serial novel in collaboration with his daughter. I thought this was such an inspiring and wonderful idea. Here is his story:
Tell us about the project you're working on with your daughter.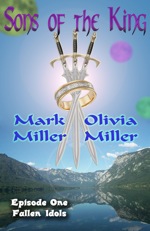 Olivia and I call it a Christian Sci-Fantasy, a combination of science fiction and fantasy. It is the story of three brothers who lose their father under mysterious circumstances and then are forced to go separate ways for five years. They grow and change during that time in order to return and discover the truth of what happened to their father. While the story takes place on another planet, their beliefs are not too different from our own. The message is about what can be accomplished through God and that we do not always know or understand God's plans for us.
How long have you been writing?
Basically, all of my life. Mostly I did it as a hobby and for fun. I took classes in high school and college. In 2008, I became a professional author when The Fourth Queen was published.
How old is your daughter?
Olivia is 9, almost 10. We started this project when she was 8 and we will finish the story this month with Volume 8.
Tell us a little bit about her.
She is a beautiful young lady, witty and intelligent. She gets most of that from her mother. She can be a little shy, but normally she is a class leader (an ability I did not have at her age). I tell people she is named after me. I was named after Mark Twain and his wife was named Olivia. Maybe it's a stretch, but she likes it.
Do you think she will grow up to be a writer?
I can hope. But as I said above, we don't know what God has in store for us. My wife and I encourage all of our children (4 of them) to pursue their interests and build on their strengths. Olivia already has an excellent foundation to be whatever she chooses. She will be way smarter than me as an adult.
How did you and your daughter originally begin to collaborate? Was it her idea or yours?
Olivia had done a few writing projects in school. I really liked her voice, what she put into her writing. She has a fantastic vocabulary and a good sense of humor. The story came from some notes in my "idea file". We developed the outline together and I relied on her for creating the world of Kaskaya.
How does your collaboration work? Do you brainstorm ideas together or actively work on word choice and writing the story together?
All of the character and place names are hers. She is the creative one on this and I do all the "heavy lifting". That means that I do all of the typing. The majority of actual writing is me. However, I task her with writing specific scenes or events and then I flesh it out. I definitely do not sit over her shoulder. I let her find her own way and then we review what she has before it goes into the final edit.
When do you find the time to write together?
We have to make time. Usually on the weekends, we will sit down together. Weekdays are filled with homework, chores and video games.
What (if anything) has it done for your relationship with your daughter?
It has given me the opportunity to be amazed at her talents. I get a sneak peek at the adult she will soon be. Our family is very close, so it allowed me to see her in a different light.
Tell us about your other books.
My full-length novels are The Empyrical Tales, a fantasy adventure of 8 planned books. To date, The Fourth Queen, The Lost Queen and The Secret Queen are available in paperback and eBook. I have an educational children's series called Small World Global Protection Agency and a spiritual anthology for the grown-ups called One, featuring true stories from many award-winning and best-selling authors.
Where can readers find out more about you?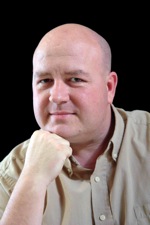 My main website is www.MillerWords.com, but I like to connectwith readers on Facebook at www.fb.com/MarkMillerAuthor. If anybody has their Kindle handy, they can find all of my stories at http://goo.gl/IglPH.
Thanks, Mark, for stopping by and sharing your story.
Thank you for having me! I look forward to feedback from your readers.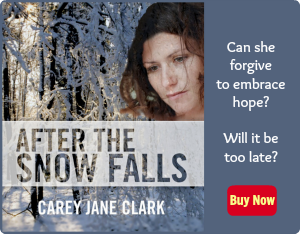 Use Facebook to Comment on this Post