Living abroad is interesting for many reasons, not the least of which is the sense of detachment one can often feel to life "back home." So it is that over the last few weeks, JavaMan and I have watched friends' videos of the "Ice Bucket Challenge," and laughed along with the rest of you at their reactions as icy water met warm bodies, but we never thought it would reach out to us here. We were wrong. Now, I've been nominated.
We've watched friends take the challenge from the southern United States all the way to a woman standing on a chunk of ice in Resolute Bay, Nunavut. We've seen the famous join in, from Kermit the Frog to George W. Bush. And perhaps my favorite challenge of all, done up big by Dave Ramsey.
According to the ALS Association in the United States, about $70 million dollars has been raised toward the cause of finding a cure for amyotrophic lateral sclerosis. Pretty impressive for a rare disease that few people knew much about before the summer of 2014! (The statistics for the ALS Canada are somewhat more modest–coming in at around $5.6 million.)
The image of ALS that we've seen in social media over the last number of weeks is a sobering one, indeed. Many have seen the story of Anthony Carbajal as shared in this YouTube video (note: parental guidance recommended for suggestive scenes and profanity)
But Ramsey in his video alludes to a concern I've had as I've watched–about where this money is really going and the kind of research it may support. Ramsey says his donation will be designated so that it won't fund embryonic stem cell research–research that has the potential to take human lives. Both ALS organizations (in the United States and Canada) have issued statements regarding their position on embryonic stem cell research. Both appear to have limited their research in this area for the time being. More information on the ethics concerns can be found here (though this information pertains mainly to the US organization).
But to be perfectly honest, I'm not sure they're barking up the right tree. Take a look at the following video, an interview with some people who have developed a potential treatment, currently being researched at the University of South Florida:
Furthermore, did you know that the "ALS Ice Bucket Challenge" actually started a lot longer ago than the summer of 2014 and wasn't originally designated exclusively to ALS? At one point, it was simply a challenge to donate to the "charity of one's choice."
So, JavaMan and I will be donating funds to www.winningthefight.org which is funding the Deanna Protocol research mentioned in the video above. Researchers are hopeful it will eventually help not only those who suffer from ALS, but also other neurodegenerative diseases, such as Alzheimer's Disease, Parkinson's Disease, and Multiple Sclerosis. We will also be donating to another charity of our choice. We are taking back the Ice Bucket Challenge!
Ultimately, however, I'm sure the friend who nominated me is interested in seeing me pour a bucket of ice water over my head. She'll have to be content with a bucket of cold water, since we don't know of anywhere we can buy ice here (they don't drink beer cold here in China, let alone soft drinks or water), and all I can supply is the bit of ice in our ice cube tray. So here goes…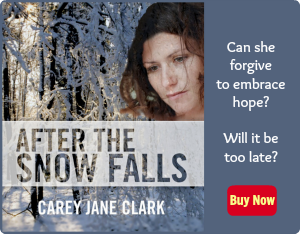 Use Facebook to Comment on this Post