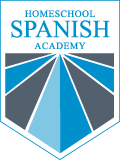 For readers who know a little about our family, you'll be aware that we're studying Mandarin Chinese while we live in China. Since we're Canadian, we're also studying French. So why on earth would we add another language?
My daughter, Sweetpea, has a pen pal who told her she's studying Spanish. Ever since then, and sometimes when similarities between Latin (which we're also studying) and Spanish come up in our studies, she's expressed an interest in learning Spanish. I've always said "no" to any product that offered the opportunity to study Spanish because I felt like it would be too much for us. But then, along came the opportunity to review Homeschool Spanish Academy over the summer with one-on-one lessons via Skype. Since Sweetpea is nine, we enrolled her in the Early Language Program. She was able to enroll for a half-semester class, which meant one 25-minute lesson, once per week for seven weeks.

Sweetpea really had to be dedicated. Because of the difference in time zone, with Homeschool Language Academy based in Central America in the Central time zone, and us on Beijing time, 13 hours ahead, she often had to be signed in to Skype and doing her lesson at 6:30 a.m. She assured us she was prepared to do so, however, and because she enjoyed the classes so much, she was very faithful and dedicated, and was often up early, dressed, hair brushed and waiting on the class to start.
I was very impressed with every stage of our interaction with Homeschool Spanish Academy. The first step was to determine internet speed. HSA has a video that walks even a novice through the steps of determining upload and download speed and pingbacks in order to determine if the internet speed is sufficient to allow for a quality learning experience.
Our experience with the internet here in China can be unpredictable, but we managed to squeak through on the minimum requirements, when plugged in directly to the modem. (During the course, we did have a couple of problems with the internet and once with Skype trying to update in the middle of a call, but Elsa was very patient, and immediately offered to reschedule a class for us, so Sweetpea could make up the lost time.)
The next step was signing up and scheduling classes, which is done through the member dashboard.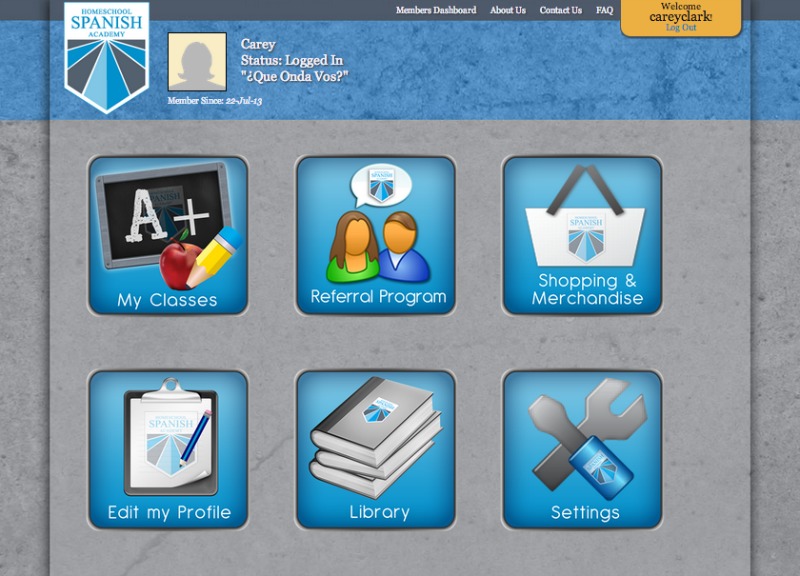 Once inside the dashboard, we were able to review the profiles and qualifications of several different Spanish teachers who had classes available at the times we wanted. Once your timezone is entered into the system, all the available class times are listed in that time zone. Time zones can be a challenge for us, so this was very helpful.
Once we eliminated all the classes that would be available in the middle of the night in our timezone (daytime in the Americas), we settled on Elsa as our instructor, with classes early in our morning.
During the first class, Elsa spent time talking with me to find out the goals I as a parent had for Sweetpea in this course and what Sweetpea herself was looking for in a Spanish class. She also asked a number of questions to determine her level of knowledge in Spanish, which was basically nothing. She knew a few words from having watched Dora when she was younger, and that was about it!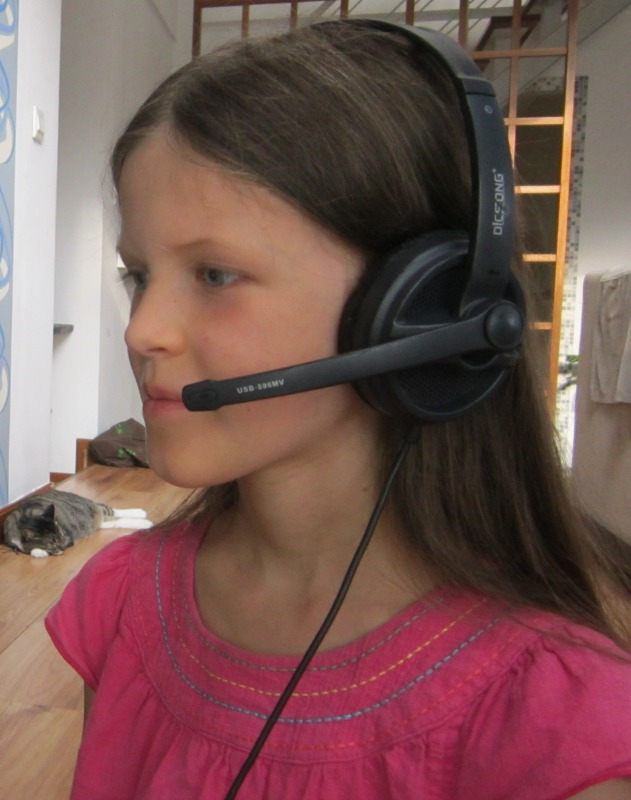 Elsa then set about teaching beginner Spanish. She taught the sounds of the vowels and consonants first, and then began moving into basic vocabulary. Much of the lesson is spent in face-to-face interaction via Skype, but occasionally, she would do a "screen share" so both she and Sweetpea could look at and discuss the same material together.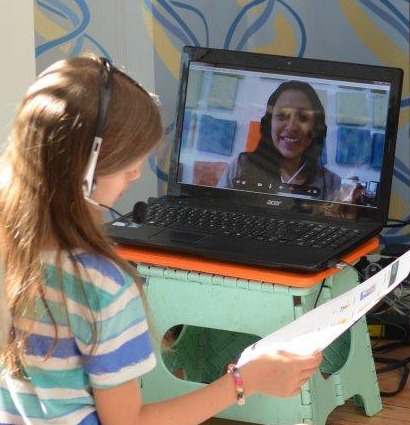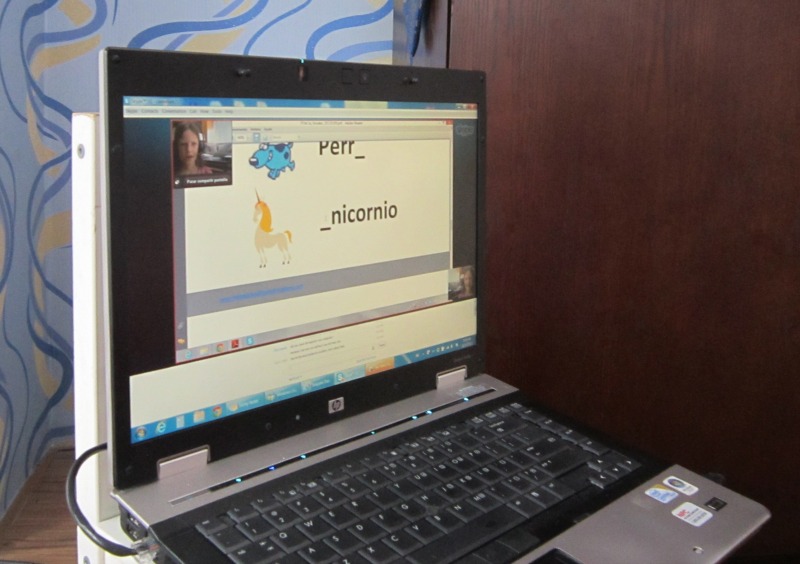 This same material is often then assigned for homework. Homework, once assigned, could be accessed and printed out from the member dashboard. At this stage all of Sweetpea's homework was oral, so it was important for me to pay some attention to the lessons in order to be able to assist with her practice and correct pronunciation of the words. Someone with more background in Spanish than I have (which is more than Sweetpea, but not a lot more) might not feel this need.
And it's easy to keep track of a student's progress, with all his or her information available through the member dashboard. Sweetpea's final session for her seven week course will be held later this week, and she is sad to see it end. She has asked if we'll consider signing her up for more lessons. The lessons are certainly reasonably priced. For the seven-week session we sampled, the price is $55.99, or $8.57 per class, for one-on-one lessons. But separate price packages are available for full semester or twice a week lessons, and with more lessons, the price per class goes down. There is also "pair pricing" if two children want to take the lessons together.
We really were very impressed with every aspect of our experience with Homeschool Spanish Academy, and hope to fulfill Sweetpea's wish for more lessons, perhaps next summer.
Click to read more reviews from the Schoolhouse Review Crew.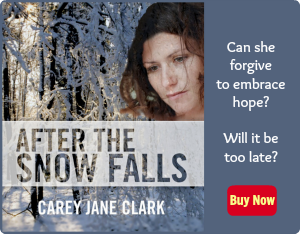 Use Facebook to Comment on this Post