I really wanted to participate in the blog hop at Heart of the Matter Online. This week's theme is "homeschool spaces." But what a challenge! Since the beginning of the 2009-2010 school year, we have "had school" in a lot of different places: an apartment in northern China, Grandma's house, an apartment in southern China (and occasionally a sunny balcony there, as well), a packed van of seven people on the way to Texas, and an apartment in Toronto.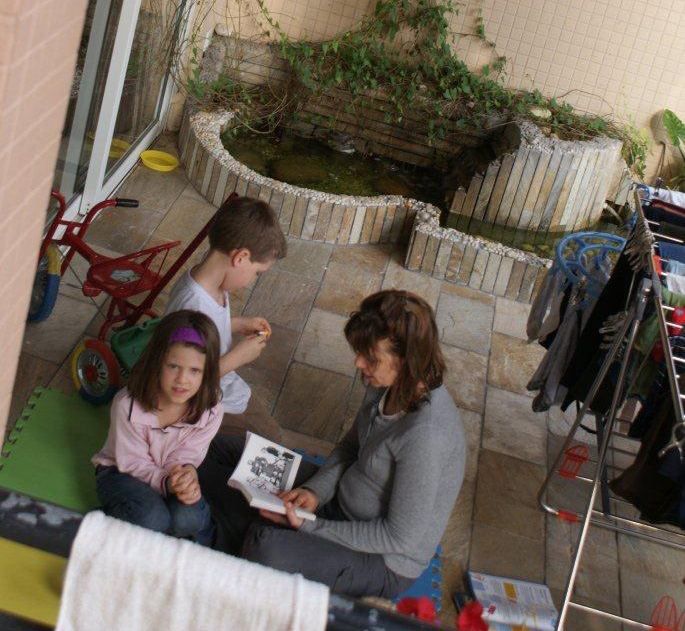 And there's always the floor: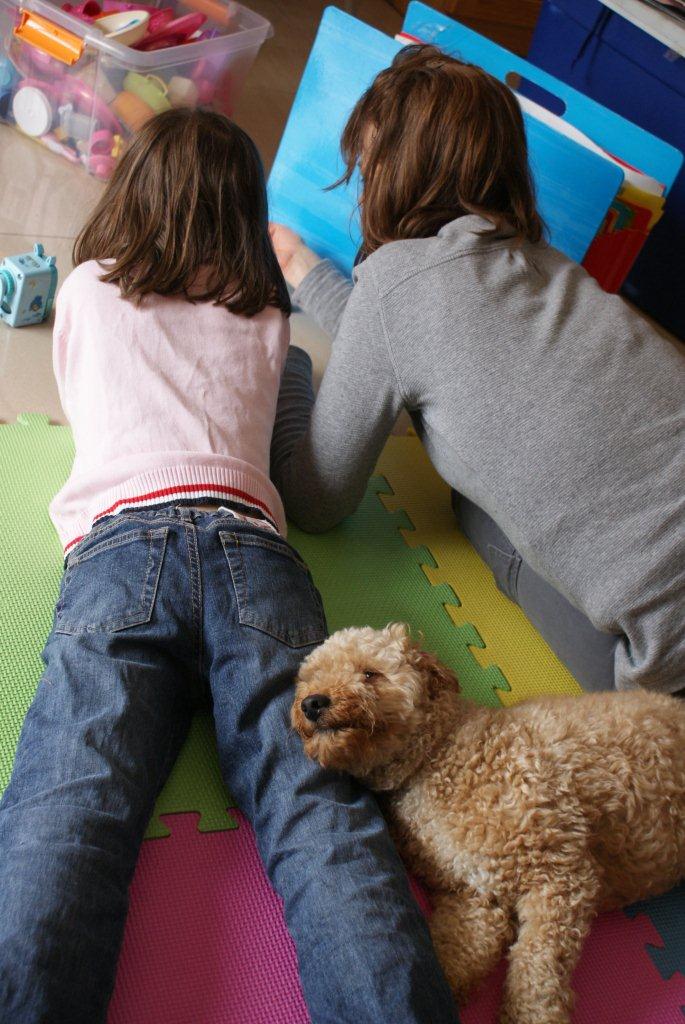 And we're moving again, this week! In the middle of the chaos of boxes, I did manage to snap a shot of the great homeschool set-up we had this year. The table sat in this corner, and everything was right at our fingertips. (There used to be some pictures the kids made for memory verses on the wall here and a lot more books on the bookshelf. Those things are packed. Please use your imagination.)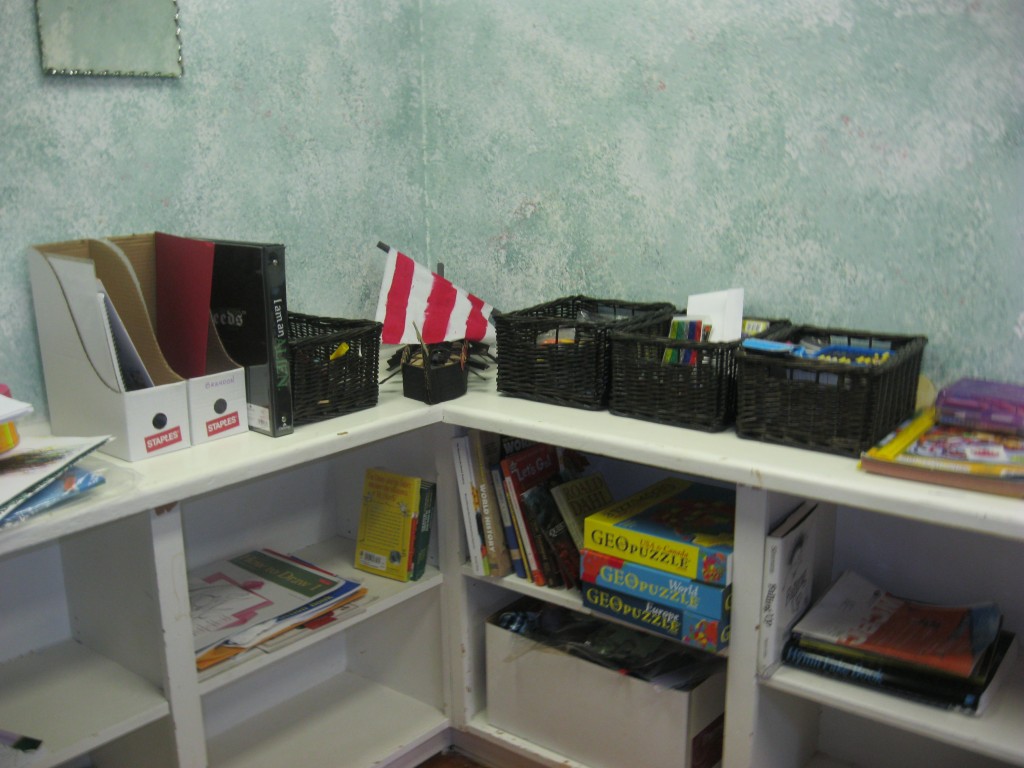 What we have learned is that we really need a very few things (aside from the enormous stack of books we acquire every year!). Because we are a literature-rich homeschool–and because we love to cuddle–a comfy couch is a must. But a change of scenery to another room is fine too.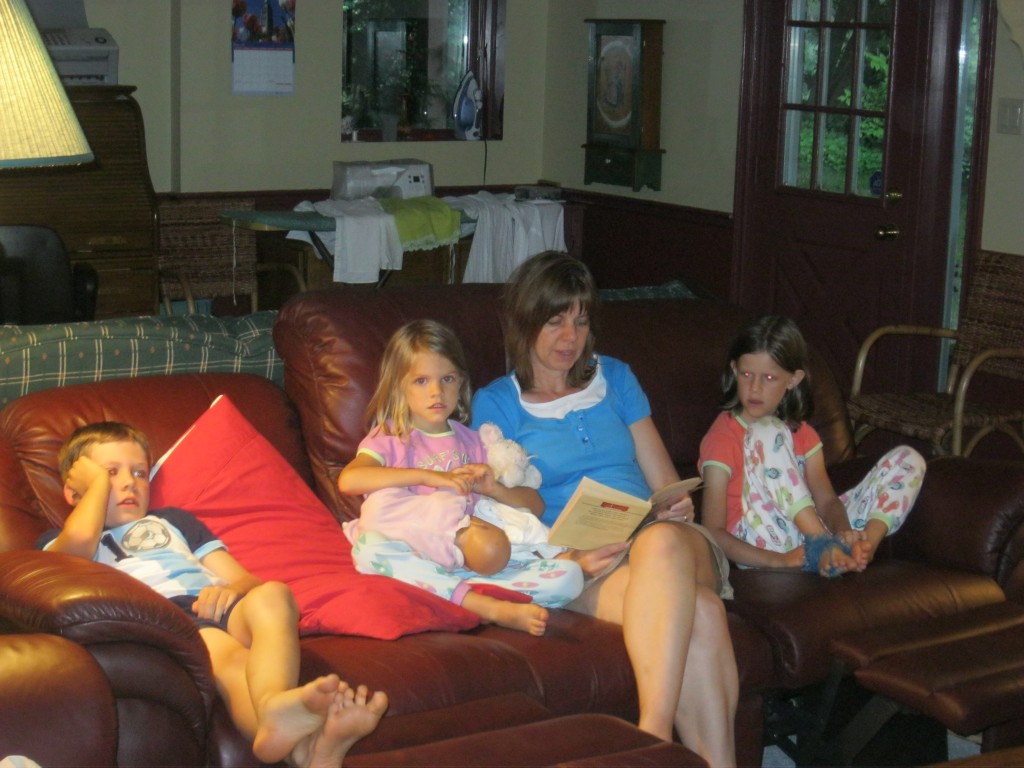 Because we practice handwriting and math, a table is also a useful tool. Some shelves are essential, and some way to organize all the stuff. I keep a divided binder for each child to file their portfolio of work–narration, drawings, math, copywork, that sort of thing. And we keep a magazine file for each child, where they can keep their math,  grammar and handwriting workbooks, as well as a couple of small notebooks, labelled by subject. I use a couple of the magazine files too. One of mine is strictly for the history materials we use a lot, like our "spine," which for the upcoming school year is Story of the World, and some of the "teacher" books I use regularly.
Looking forward to the next school year, during which we will move back to China again! We're growing adaptable children :)


Use Facebook to Comment on this Post