When we moved into this beautiful old farmhouse a month ago, it was immediately apparent that the dining room table could never double as a homeschool space. It is the first thing you see when you open the front door. While I like the idea of homeschool being the center of things in our home, I thought this arrangement would push the limits.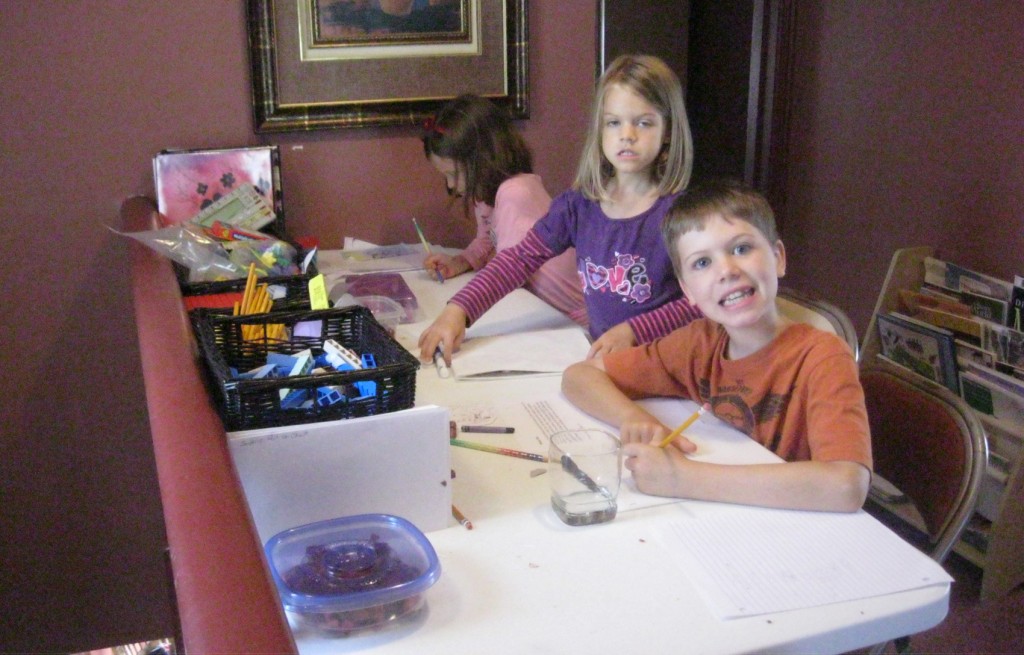 But where else to locate us? I had my eye on a space since I toured through the house in July. The upstairs is home to three bedrooms, a bathroom, and an unusually spacious hallway. Well, no more. We have appropriated that hallway, and now it is only big enough to walk through if the chairs are neatly tucked under the table. We borrowed a folding table and chairs from my parents, used our good ol' wicker baskets and a book rack I found at a Salvation Army Thrift Store last summer and ta da: homeschool space!
I would never have believed we could fit a half a year's books on that little bookrack, but with the overflow in the magazine files for each child, we've managed.
Under the table, I've stashed my old Creative Memories bag with a few goodies tucked inside, like our Math Games box from Right Start Math. We're also keeping a foldable crate full of library books under the table. It may not be pretty, but it's functional, and it's forced me to be very, very organized. And kinda militant too. The kids absolutely HAVE to clean up their spot when they are finished anything or it's an instant eyesore.
The arrangement might not work for us if we spent the whole day at the table, but since we're a literature-rich homeschool with plenty of hands-on activity time, so we spend lots of time cuddled up on the couch with books, or sitting on the floor doing math games, for example, so it's working brilliantly.
Remember when I said we're raising flexible children? We're raising flexible adults, too.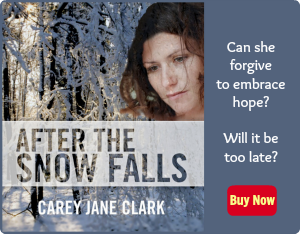 Use Facebook to Comment on this Post