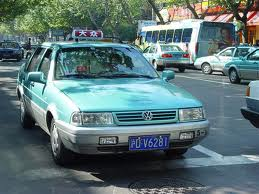 We arrived safe and sound on Wednesday evening and were settled in our apartment. It's a little cold. For anyone moving in after the Spring Festival (Chinese New Year), there's no heat being turned on, since the date for the heat to be turned off for the season is just a month away. Although North America has, by and large, been enjoying a milder, shorter winter, here in China, the winter has been longer and colder than usual. How lucky for us!
Fortunately, JavaMan brought some heaters from the south (where there is no central heat) and we've been huddling in the couple of rooms that are warm, making forays into the rest of the apartment to unpack and make and eat meals. The long range forecast looks more encouraging than the next week or so.
On Thursday, it was bright and sunny, and the kids and I were feeling adventurous and happy to be back in some of our old stomping grounds. We decided to take a little trip to our old neighborhood and look up some old friends. We also had the excuse of going to the market there so I could find something I hadn't been able to find in our local market. I was sure it was possible to buy the item (brown rice) in the local market, but couldn't recall the proper Mandarin word for it. I knew right where to go in the old neighborhood.
We had a lovely time. As we walked through the market, several people recognized us and struck up conversations, remarking at how much the children had grown. It was a little sad to me that Sprout seemed to remember nothing of either the market or our old apartment complex, but the older two children recalled plenty. We ran into the mother of a former classmate of Sweetpea's from the brief few months they studied part-time at a Chinese kindergarten, and some other old friends. We were even invited in for tea at the home of some friends who lived in the complex. When JavaMan was away on business once for an extended period, she helped me watch the kids while I ran to the market, and generally looked out for us. She has us call her "nai nai" (grandma).
We were more than pleased with our little adventure.
And then it was time to go home.
Blame it on the jet lag, perhaps, but it hadn't occurred to me when we left our new home to find out any information about how to get back to it. I knew the area. I used to pass it when I came home from the university I taught at for a semester. But I didn't know the proper names of the streets or any significant landmark. I could tell you that it was across from a high school and close to railway tracks. I could even do this in Mandarin. But I couldn't name a single distinctive feature of the place.
I decided to take a taxi and tell him to go to a place I knew was supposed to be near our home. However, on the way there, I reconized none of the apartment buildings. I also noticed that the taxi fare was twice as much as the way out, and the road we took seemed wrong to me.
We disembarked and wandered around for a while, at which point, I told the kids it might be a good idea if we prayed. I told them I was lost. Finally, I decided we needed to be closer to the other road, and the best thing to do would be to get in another taxi, because I was sure we were not within walking distance of our new home.
When we got in the next taxi, the driver looked at me and asked, "Where to?" and I proceeded to explain that we were lost, that I had just moved back to the city, and wasn't sure exactly where my new home was. He looked at me rather dubiously and asked again, "where do you want me to take you?" I described, as best I could, our new apartment building, adding a description of the local market. He threw up his hands. "There are many markets like that here."
He started driving, and trying to follow my very vague instructions. The conversation in the car went something like this:
"Maybe you could call your husband."
"I don't have a phone."
"Here. Use mine."
"Umm, I don't know his number." (It was on my Facebook, and we had no internet yet. My computer was, of course, at home.)
"You don't know his number?"
"No."
"How about his workplace? Where does he work?"
"I'm not sure. I know his boss, but I don't know where the office is."
"Where is his boss?"
"In America."
"How long have you lived in China? Your Chinese is not bad."
"Two years."
"Two years, and you don't know where you live?"
I explained again we had just moved back the day before. I wasn't earning any smart points, and I could see that he was getting agitated. He pointed at the meter. I told him it wasn't his problem, and that it would be okay. I suggested we drive back in the direction of the old neighbourhood.
This seemed to satisfy him for the moment, and within minutes I noticed some familiar landmarks. We had arrived home.
I thought that finding ourselves again would restore my childrens' confidence in my navigating abilities, but as we walked through the door of our home, Sprout, who has lately taken on a flair for the dramatic, declared, "I'm never going shopping with Mommy again!"
Today I bought a new SIM card for my cell phone and learned the name of our bus stop.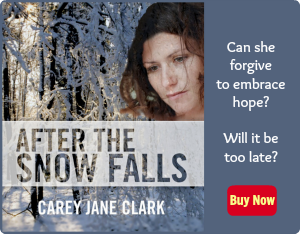 Use Facebook to Comment on this Post