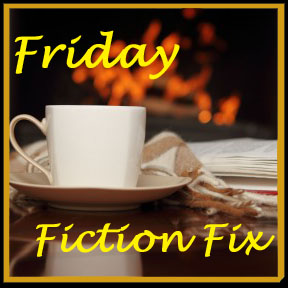 For today's Fiction Fix, I'm joining up with Emlyn Chand, YA fiction author for the "Books that Made Me Love Reading Challenge." The idea is to read and review the books we read as children. Not so difficult for me, since I'm reading many of them again with my own children now. Although books were important in the home I grew up in, I can't say they meant as much to my parents, or in the same way, as they do to me and my children. However, because of a well-stocked public school library, a good teacher or two who read aloud to the class, and a charmed sense for good books, I managed to discover a number of wonderful books during my childhood. Here are a few that stand out for me:
Pinocchio
Babar
The Old Man and the Sea
Where the Red Fern Grows
When Hitler Stole Pink Rabbit
Old Yeller
The Mummy Market
The Lion the Witch and the Wardrobe and the rest of the Narnia chronicles
Little House on the Prairie
Little Women
Anne of Green Gables (and all the subsequent Anne books)
Later, I read The Hobbit and other books by Tolkein as well as the works of Jane Austen.
Unfortunately, our family saved few of the books I read as a child, which means I have to reach way into my memory banks to think of all the wonderful books I did read. In considering participating in this reading challenge, I did a little searching around for some of the books that have meant much to me while growing up. Some of them are now called "vintage" (we won't talk about the implications of that), and are difficult to find–some priced so far out of my range, I'll sadly not be able to share them with my children.
One book from my childhood haunted me. I remembered it in such vague terms–no title or author–just something about an out-of-the-way place, like a secret garden, but I knew the book wasn't The Secret Garden. You can see how this might be frustrating. All I remembered was it was one of my favorite books as a child.
Then recently, I happened on a recommendation from Ambleside Online of the books of Elizabeth Enright. I bought a set of her books from eBay and started reading them to my children. Lo and behold, the elusive favorite book was among them: Gone Away Lake.
Gone Away Lake is the story of Portia Blake and her brother Foster who are traveling to visit their cousin. While there, they discover an almost-forgotten cluster of Victorian summer homes next to a bog–the lake that once was, but is now gone away. They meet the elderly inhabitants of Gone-Away Lake, siblings Mr. Payton and Mrs. Cheever, and spend a wonderful summer making a fort of one of the abandoned houses and keeping their activities secret from the other adults in their lives.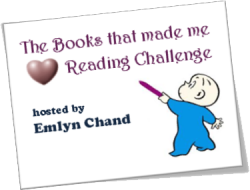 What's wonderful about Enright's writing is the picturesque language she uses. The story isn't a fast-paced adventure, but a story of simpler times and simpler pleasures, and it was loved as much by my children when we read it together recently as it was by me as a child. And needless to say, I fell in love all over again.
What I didn't know as a child and discovered with my children, is that there is a sequel: Return to Gone-Away. More reading pleasure. We also discovered Enright's other books, for which she is actually more famous than the Gone-Away books.
For those of you who may be in the same quandry as me, looking for long-lost books, here are a few sources for digging up "vintage" books you may want to try:
www.vintagechildrensbooksmykidloves.com/ A blog that's exactly what it says it is. And brilliant.
www.whatsthatbook.com/ – When, like me, you just can't remember! B. Streetman of the vintage book blog above gave me this link when I shared with her my joy at finding her site.
So what are your all-time favorite childhood reads?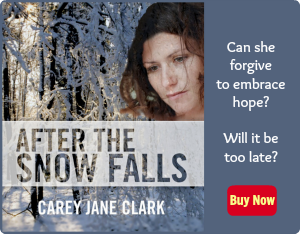 Use Facebook to Comment on this Post