Don't you just hate it when you try out a recipe and it doesn't turn out like the recipe says it will? Half the recipes I try because I dream something up and wonder if anyone has ever tried it before. Then I go to Googling and tweaking.
This week, I decided I wanted a wrap that would be easier on my supply of Gluten-Free Flour Blend, since I've been going through it quite rapidly, and I had to surrender the flour mill I'd borrowed over the summer while friends were visiting relatives. I looked for buckwheat in the recipe, since that's my favorite standby flour, readily available, already ground, at the market.
I found a recipe but it didn't work as advertised when I tried it. But once it was tweaked, it was delicious: hearty and full of flavor. And the batch size was great for our family. I even refrigerated half the dough two days and used it again.
The first time we used it for fajitas. The second time we used it more like a flatbread, and dipped it in olive oil. Oh yum! The batch was big, however, because the recipe used too little flour (or too much liquid, take your pick). The measurements below should yield our generous-sized batch.
I must point out at this juncture that the rip in the tortilla pictured above is because I couldn't save the poor thing from being greedily ripped into before I pulled out my camera. There were others besides this lonely tortilla, but they were already lining the bellies of my family. (I may be among the guilty.)
Ingredients:
Mix together:
2 cups millet flour
1 cup buckwheat flour
1 cup sorghum flour
1/2 cup arrowroot or tapioca starch
2 teaspoons xanthan or guar gum
2 teaspoons salt
2 teaspoons baking powder
2 tablespoons minced onion (fresh, not dehydrated)
1 teaspoon garlic powder (I used half fresh garlic, half garlic powder)
1 teaspoon thyme
Add:
3 tablespoons olive oil
1 tablespoon honey
1/4 teaspoon apple cider vinegar
1 1/2 cups hot water
1/2 cup non-dairy milk (I used coconut milk)
Preparation:
Mix until the dough reaches the consistency of bread dough and pat, shaping with fingers until you have the size and thickness of tortilla/flatbread you want.
Use a rolling pin to transfer to a dry frying pan (no oil) over medium heat.
Cook about one minute per side.
Enjoy!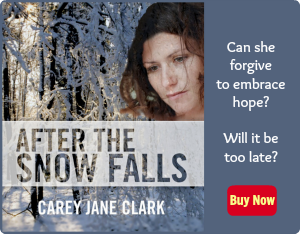 Use Facebook to Comment on this Post