I'm very excited to share this new recipe because this one has changed our lives. Sounds a bit dramatic, I know, but imagine going two years without a wrap or a tortilla!
Okay, maybe it's still a bit dramatic, but we're pretty excited over this, nonetheless.
The big secret was that I finally found a great all-purpose gluten-free blend that's easily attainable for me here in China. There are really just four chief ingredients to this flour blend, and that in itself has opened up several possibilities for us: pita bread, sourdough bread (next on my list to try), really good pizza crust…
But for now, tortillas.
First, before I go any further, is the all-important :
2 c. brown rice flour

2 c. Sorghum flour
1 c. potato starch (I used sweet potato starch in a pinch)
1 c. tapioca starch (substitute arrowroot flour if you can. We can't buy that here.)
And now, the tortillas:
2 c. gluten-free all purpose flour

2 tsp. xanthan gum or guar gum
1 tsp. gluten-free baking powder
2 tsp. honey
1 tsp. salt
1 c. warm water
Combine dry ingredients

 in a large mixing bowl and mix thoroughly. 

Add the cup of warm water to the bowl and mix the dry ingredients into the water until it reaches an even mixture.
Divide dough into 8 pieces and roll each piece into a ball. Place all but one of the dough balls back into the bowl and cover with plastic wrap until you're ready to work with them.
Roll dough ball into a roughly circular shape and make as thin as possible, using buckwheat flour on working surface.
Throw the tortilla onto a hot griddle and let it cook approximately 1-2 minutes or until it has started puffing up and the bottom side is developing browning slightly. Flip the tortilla and cook the other side until toasty.
Repeat.
Serve warm with your favorite filling.
These tortillas hold up very well. They bend! They wrap! They're wonderful. They do less well when they've been frozen, which we tried, and may not do again, although it was wonderful to have a supply to pull out of the freezer and use.
We have been using them for fajitas which I've been whipping up with black beans, garlic, red onion, zucchini, corn, red peppers, chili powder, chipotle powder and oregano, with a little cashew "sour cream," salsa and fresh cilantro on top.
Oh dear, I'm drooling. ;)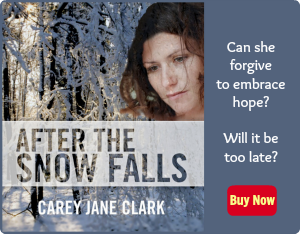 Use Facebook to Comment on this Post