As I mentioned in yesterday's post, I have tried the gluten-free thing before. In China, I could buy all my own grains raw and have them ground or grind them myself. I took with me a hand grain mill. I experimented with buckwheat and millet, brown and white rice flours.
Every bread I tried was a flop. Now, it must be acknowledged that I was trying these bread recipes in one of the most humid climates on earth, and in a large toaster oven, because that's all we had to work with in China. But I've read enough blogs on gluten-free baking to know that despite those differences, my problems with gluten-free bread making were not unique.
I recently visited a nutritionist, as part of my personal campaign to solve some health issues, and we discussed the unique needs of one of my children as well. Her advice: go gluten-free. Before I jumped in with both feet, I knew I had to conquer this bread thing. So for home economics on Friday, we did an experiment in bread making.
Here is our result: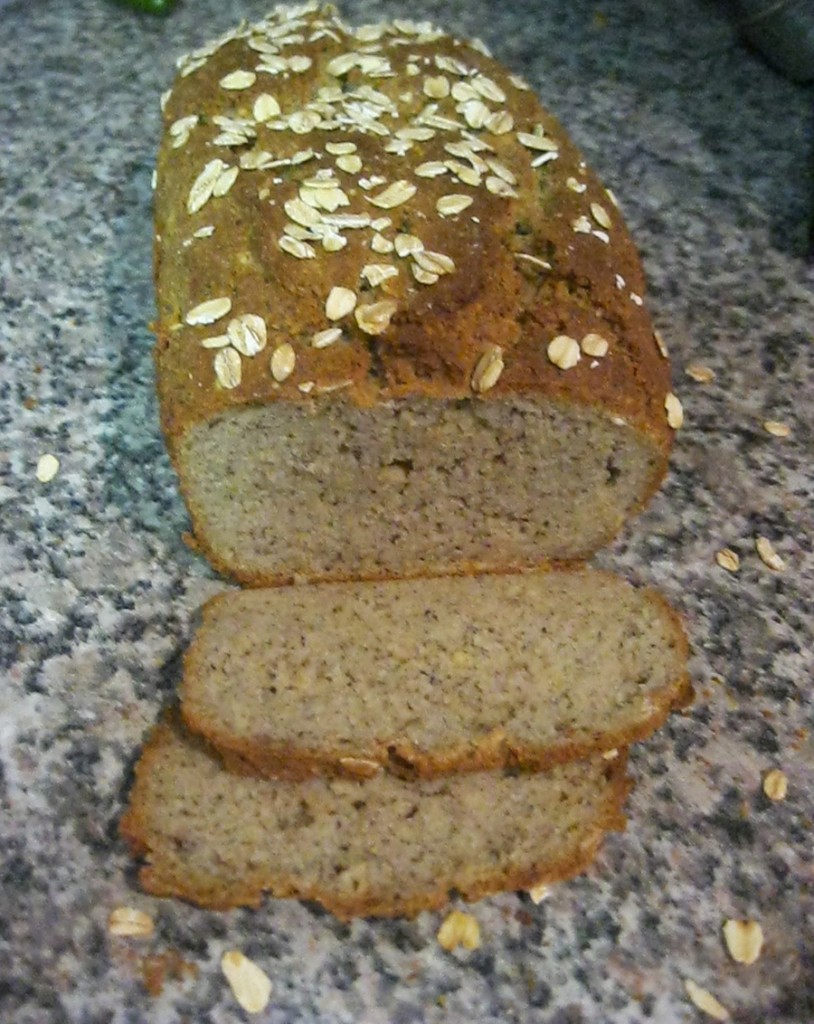 with a taste that JavaMan says is "nutty" and with the "texture of a rye bread." I think that's a pass! Almost all of the ingredients are things I can easily find in China (except coconut flour, but I'm thinking I may experiment with grinding dessicated coconut. Someone tell me if I'm crazy), and things I'm okay with putting on our table. Slices like a dream!
I couldn't get quinoa flakes at my local Bulk Barn, because they were out (and I won't be able to get them in China either), so I substituted rolled oats.
To tie our little project in with our history studies on colonial life in the New World, we made butter. (Whipping cream left out overnight to sour and warm. Shake it in a jar, add clean stones or marbles to enhance the churning effect. Great fun and something for one kid to do while the others are acting as assistant chefs.)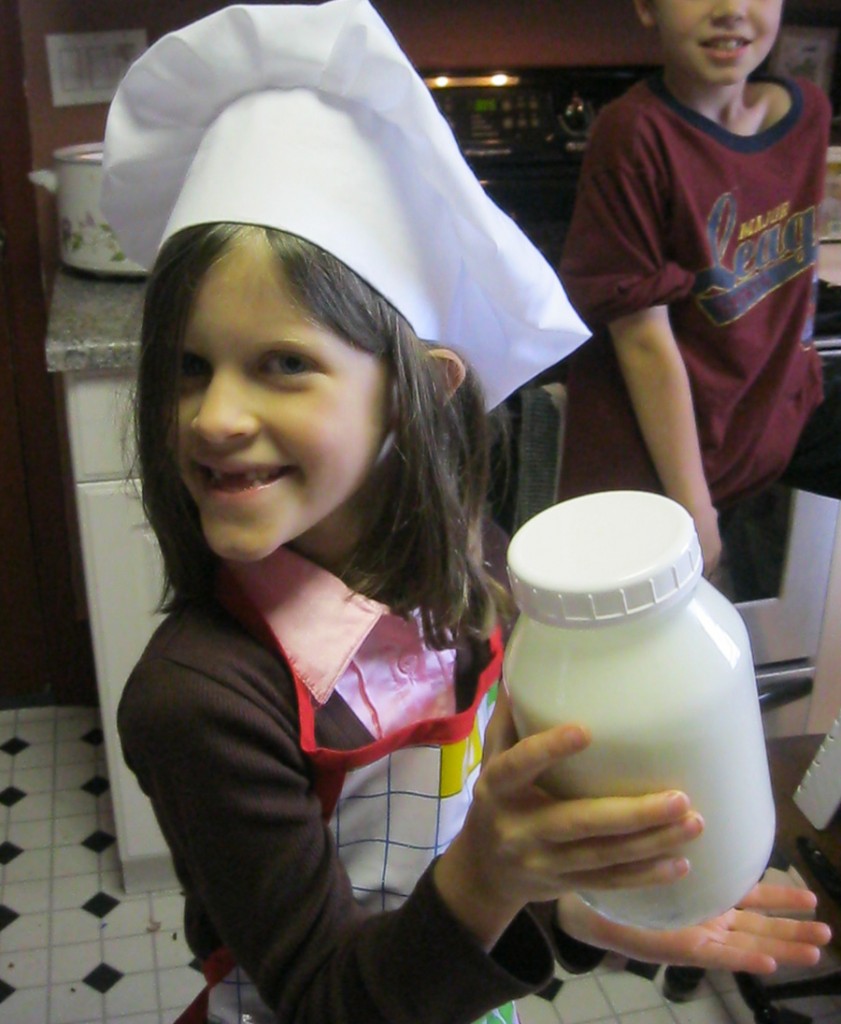 I think it says a little something that the kids who don't have to eat gluten-free were begging for slices for breakfast yesterday.
And here's where you can find this wonderful recipe, at the home of the Gluten-Free Goddess. I think we'll be trying more of her recipes. Like pizza dough!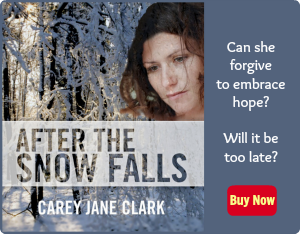 Use Facebook to Comment on this Post