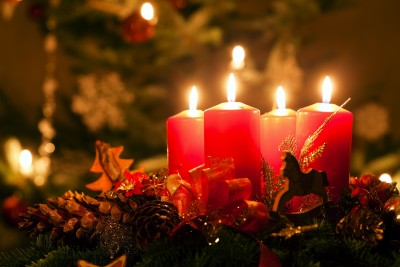 This year, it seems like everything has been different for advent. We weren't even home at the beginning of the official start to advent, we've been playing catch-up with our Truth in the Tinsel ornaments, and it's been unusually busy–all for very good reasons–but all events that came up last-minute to change our December. We didn't even get a real tree this year–breaking a holiday tradition we've held since Pumpkin was tiny.
In the midst of the chaos, how do we prepare our hearts for the season? We dispensed with our traditional ornaments this year. They are all packed in a box at my parents' home. We borrowed a small artificial tree from them, and have been putting up only the ornaments we've made with Truth in the Tinsel.
It's been a nice process of simplifying. We'll head up to my inlaws' place this week to spend a longer time with them than we usually do over the holidays, since we know our time in Canada is short now. We'll take our homeschool with us because three children at loose ends at Grandma and Grandpa's house are only a novelty for so long (and then they're obnoxious).
But we'll get to go out in the bush behind their house and help them pick out their tree–one of the ones they planted themselves–and enjoy family and new traditions, and a pause to remember what the season is really all about.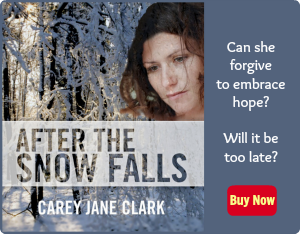 Use Facebook to Comment on this Post