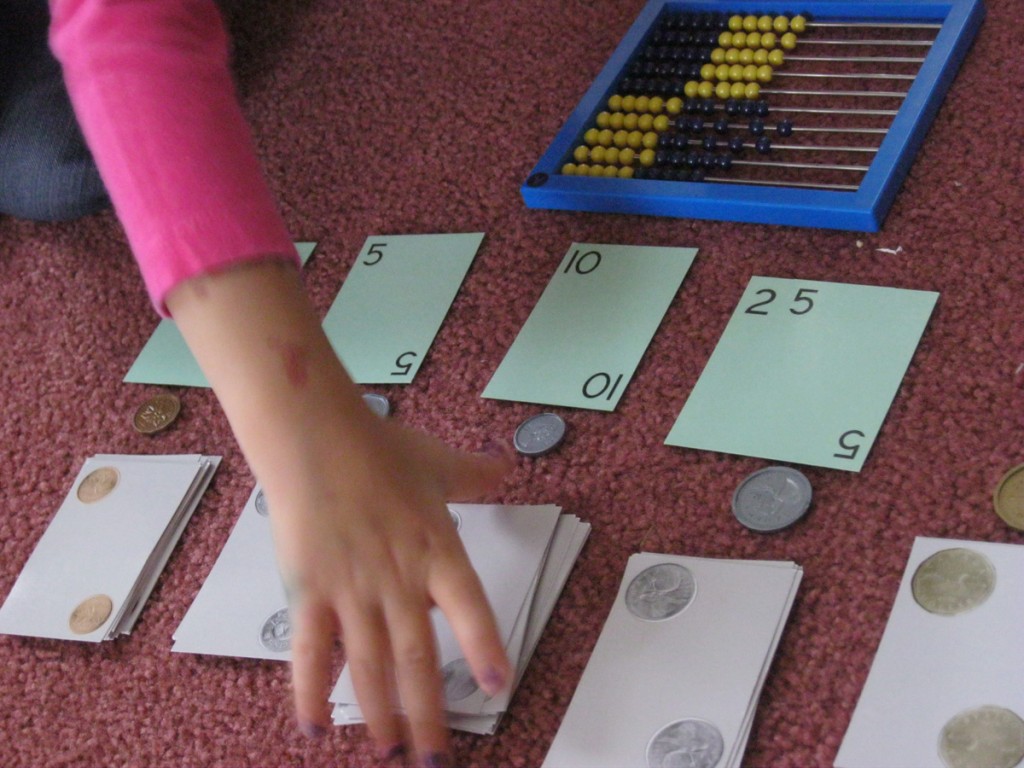 Aside from history, for which I purchase a "spine" and then add "living books" to expand and make the history of various periods come alive, I spend the most on Math resources.
I do this intentionally, since math was a struggle for me, and something I didn't enjoy. I wanted to come at things with a whole different approach for my kids and infect them with a love for math. I actually rotate several different resources for math, and have them practice using the different resources based on where I see they need the most practice. Our core resource is Math-U-See.
I love Math-U-See for all the reasons it was created: the videos and the manipulatives. It is invaluable having someone who knows what he is doing teaching the math lessons in a fun way. The manipulatives make it abundantly easy for me to demonstrate and re-demonstrate the concept until it clicks, and for kids to demonstrate it back to you, once they comprehend the concept. Simply brilliant!
But because Math-U-See and the worksheets that accompany it can get a bit repetitive, and because I want my kids to be able to see a single problem from multiple perspectives, I use Right Start Math as well. I didn't invest in the entire curriculum, just an AL Abacus for each child and the Math Games box. We use the games to practice new concepts or to practice math facts that may need extra practice before we can move on in Math-U-See or to simply add variety to our lessons.
Right now, Sprout is working on money concepts, attaching values to coins. Pumpkin and Sweetpea can also learn using the money cards, but they're learning to make change from a dollar. Sometimes I demonstrate a concept with the math blocks from Math-U-See, but we'll often use the AL Abacus if the concept needs further reinforcement, or a different perspective. The other day, Sprout needed some further practice with Steve Demme's (Math-U-See) brilliant concept of Decimal Street, so we set up a manipulatives store. We used the multiplication product cards from Right Start, turned them over and came up with a two-digit number. We would put the value on the AL Abacus, then Sprout would have to go to the "store" and pull out the appropriate number of tens and units from the Math-U-See math blocks to match the value. A total hit.
We also use the following resources for days when Mommy can't do a hands-on lesson with everyone:
Math Stories – I especially like their theme-based lessons. We recently completed activities for Thanksgiving, which tied in with the Canadian holiday, but also with the history we were learning in Story of the World.
Dreambox Math – Fabulous, well-thought-out entire online curriculum for math, K-3. My kids love this, and the wonderful thing is that the way the concepts are taught totally complements Right Start Math. You can even sign up for a two-week free trial, during which your kids will get hooked. (If you sign up because of this plug, do please let them know I sent you.)


Use Facebook to Comment on this Post