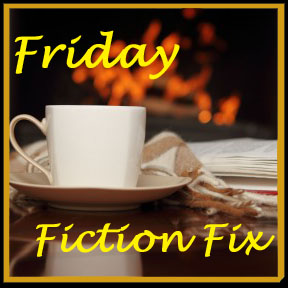 I am very particular about what I read. So much so that sometimes I spend more time figuring out what to read next than actually reading. I might be considered a reading snob, I suppose. I'm okay with that. And my tastes are very narrow. I typically don't like romance, I don't often read thrillers.
I'm less picky about the movies I watch. When I'm in the mood for a movie, I'm often tired or lazy and I simply want to be entertained. Don't make me think. Just let me eat popcorn and laugh or cry or whatever emotion the movie stirs up. I love a good movie, but I'm just as happy at the end of it if I can say, "That was cute," as "That was good." Or "profound" or "interesting." In fact, a "good movie" often has me thinking too much. Just ask my husband. After the screen fades, I'll bug him for a minimum of an hour with my commentary on the movie. Just when he thinks I've fallen asleep (and he already has), out comes another insight into why the movie was sad or wonderful or disturbing.
And when it comes to on-screen entertainment, I'll watch a crime drama (nothing gory–I long ago swore off CSI or Criminal Minds for their graphic and disturbing elements). I'm much less likely, however to read a story like that. I love to delight in a beautifully written story and that is what I look for above all else.
Recently, however, I began to choose books for review from various publishers, and I can't always find the genres I'm looking for. A lot of what's available is romance, and while I've enjoyed some good romances in my time, it's not my first choice. But I thought I'd branch out a bit, so this time, I chose a book called The Corruptible by Mike Mynheir.
The story is the second in a series, which I didn't realize when I selected it, but the story stood on its own well enough, and actually made me curious about the first book in the series. The author's experience in law enforcement certainly made the story come alive with realism.
This novel continues the story of private investigator Ray Quinn, who is hired by a wealthy businessman to track down a man suspected of information theft. He soon finds himself in the middle of a murder investigation when he discovers the man he is looking for stabbed in the chest.
I will be honest that it took me some time to get into the story. I found Quinn  annoyingly arrogant at times. One or two times felt the story might have been better written from multiple points of view so someone other than Quinn himself could tell us what a good cop he had been before the accident which forced him to forge another career as a private investigator. After a while, however, I really cared about the character and what happened to him. His inner struggle as he compared himself to the fallen cop, Logan, drew me in. (I cared less about the subplot–Quinn's hunt for the criminal behind a fraud scheme.)
All in all, the story surprised me. I enjoyed it–not for the same reasons I have enjoyed other books that I have read–but certainly the storytelling was good and the character evolved throughout the story. The ending, though not quite "neat and tidy" was satisfying.
I might just have to pick up The Night Watchman, the first book in the series.
Note: I received a free electronic copy of this book in exchange for my unbiased review. No other compensation was received.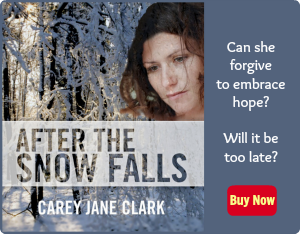 Use Facebook to Comment on this Post