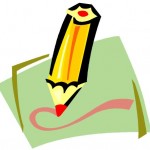 As a writer, I find it somewhat embarrassing to admit that I hadn't been able to find a curriculum that adequately taught writing to my kids.
I invested quite a bit of money into a program using mentor texts that I was dismayed to discover handled more of the mechanics of writing (spelling, grammar, punctuation) than the craft of writing. Trying to rectify this, I spent more money on an book that focused on teaching the craft of writing to kids using mentor texts. Unfortunately, these lessons seemed to take a lot of preparation and they were often difficult for my kids to apply to their own writing.
I was preparing to purchase yet another resource this year that focused on the six-trait writing model, but when I gave it a good look, I realized I thought the book looked boring. Did I really expect my child to be motivated to work at it all year long?
After a lot of research, I'm excited to introduce to you a series of lessons I compiled* that add up to an entire year's curriculum using well-written picture books as mentor texts and using the six-trait writing model as its framework.
For more information on the six traits model and the background for these lessons, check out these links from the menu above under Write This Way:
If you're half as excited about these lessons as I am, you'll be springing off the walls. I can't wait to use them with my kids this year. I just know they're going to transform our writing time together. Here are September's lessons (and don't forget there's more information and background at the links above). Enjoy!
Wilfrid Gordon McDonald Partridge
 Suggested by Jennifer Jacobson in No More "I'm Done!" this book is the charming story of Wilfrid Gordon McDonald Partridge who lives next door to a retirement home and befriends 96-year-old Miss Nancy, who everyone says is losing her memory. Wilfrid helps her find it again, and in the process, she tells stories of her favorite memories.
How to Use It: Read the selection once just to enjoy the story together. On the second reading, have students pay attention to all the special objects that jog Miss Nancy's memory. Tell them a personal story of a favorite object that inspires a special memory–for me it would be the special story behind my engagement ring. For a child, it might be the memory of a favorite stuffed animal or "blankie" from their younger years. Have them write the story of that special memory.
In Nothing Ever Happens On 90th Street
, Eva has a writing assignment to "write what she knows," but she's sure it's going to be boring. She sits on her front steps with a Danish and her notebook, hunting for ideas. Folks in the neighborhood engage her in conversation, and it's true, none of them lead particularly exciting lives, but each one has some wonderful writing advice about where to find ideas. When Eva starts writing, somehow the magic of her words brings excitement and life to everyone in the story. And your child comes away with some excellent writing advice.
How to Use It: An excellent lesson plan for this title is ready and waiting at Writing Fix.
This lesson using Amelia's Notebook
 is an excellent way to introduce the concept of the writer's notebook to your child, as suggested in the Tips section. Amelia uses her notebook to write and draw her feelings about moving, starting a new school, and making new friends. You'll draw attention to Amelia's "fierce wonderings," from a page in her notebook as well as her Cloud Story at the end.
How to Use It: An award-winning lesson on this title, which also uses  A Writer's Notebook: Unlocking the Writer Within You
 (in itself a wonderful resource), is available at Writing Fix.

*Note: These lessons are not original to me. They are compiled from various online and print sources to create a complete year's writing curriculum.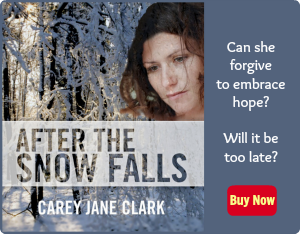 Use Facebook to Comment on this Post