We're still recovering from the week of Christmas! We had guests on Friday evening, all afternoon and evening Saturday, Sunday our kids were involved in a pageant, and we had guests again on Christmas Eve and for dinner on Christmas. All in all I was so busy, I rarely held a camera. Fortunately, JavaMan was on hand, and we captured some wonderful memories.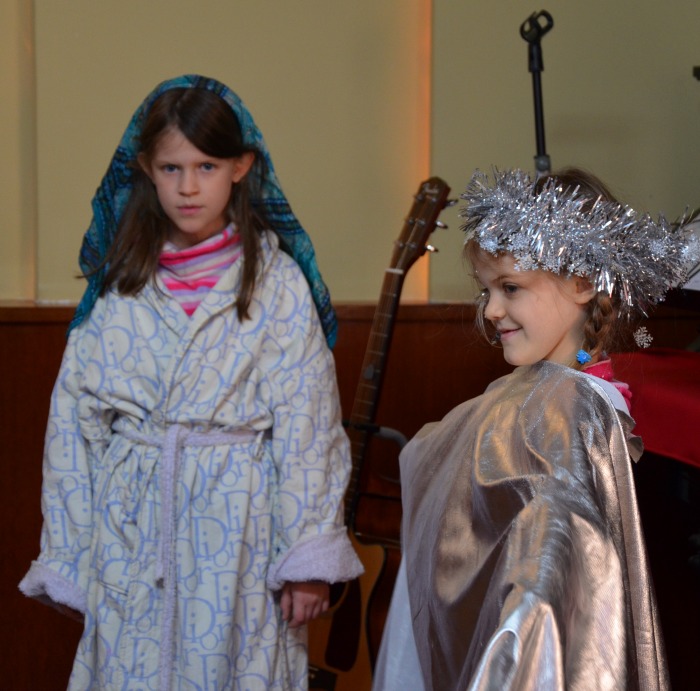 The angel has news for Mary.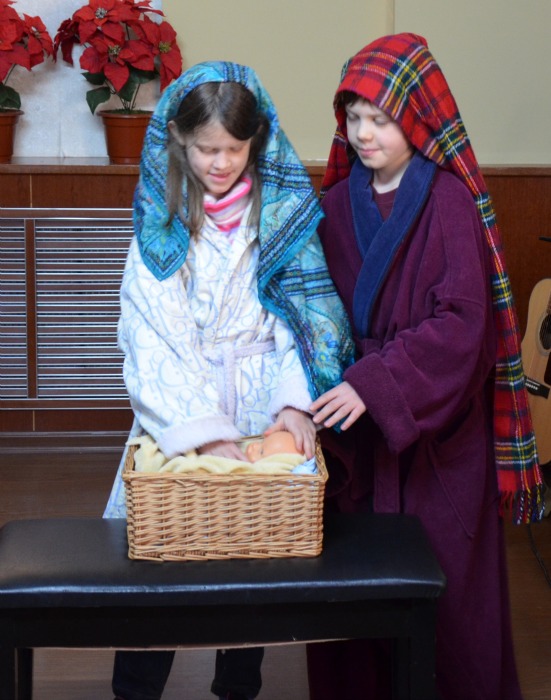 …and she brought forth her firstborn son and laid him in a manger…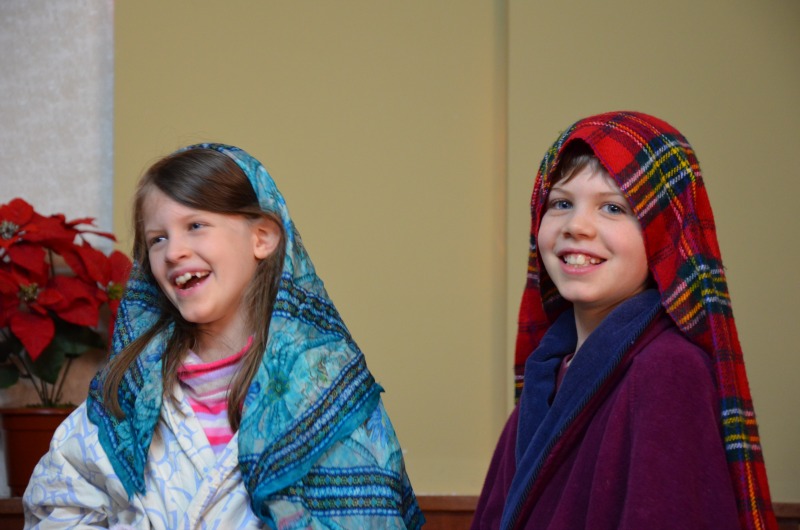 …behold I bring you good tidings of great joy…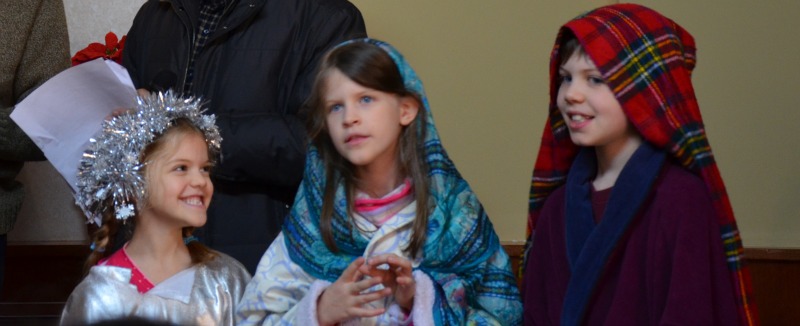 Glory to God in the highest and on earth peace, goodwill toward men.
It was the first year our kids all worked hard at using their allowance savings to buy gifts for each other and for us. It was so wonderful to see them open each other's gifts. Sweetpea took an idea she found in Clubhouse magazine and made each of us gift certificates good for favors and blessings. One of these days, I've got a whole day of homecooked meals coming to me, if I claim it!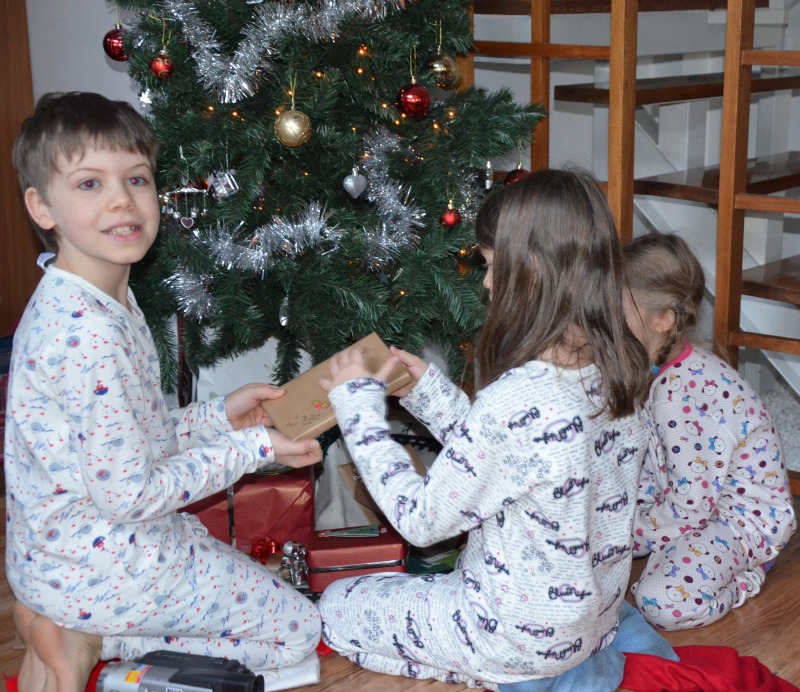 Use Facebook to Comment on this Post