Back in 2011, I was privileged to attend the OCHEC homeschool convention. One of the main speakers at the convention was Andrew Pudewa. To say I was impressed with his ideology and methodology would be an understatement.
At the time, I wasn't sure about incorporating his writing lessons into our curriculum–it seemed so ambitious, and our children so young–but there were aspects of his methodology I began to employ right away. And as time has gone on more of his ideas have been incorporated into our homeschool.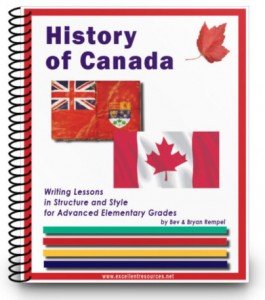 Recently, I became aware of a sister company of Andrew Pudewa's Institute for Excellence in Writing based in Canada with resources aimed at Canadian students! Even better, these resources could be downloaded and the videos enjoyed online, making it an ideal option for a family living abroad!
The company is called Excellent Resources, and the curriculum we have been using is entitled History of Canada. It is a theme-based exploration of the principles of good writing. We have been using it to improve Pumpkin and Sweetpea's writing skills while simultaneously reviewing Canadian history. How wonderful is that?
Even though on one hand, I was enthusiastic to begin reviewing this curriculum with our children, I entered the process with a fair degree of trepidation as well, since early experiences with more serious writing in the summer did not go well, particularly with Pumpkin.
However, after using the curriculum since the beginning of this school year (which for us started somewhere in the middle of October), I have seen both children's writing skills improve in a way I could not have imagined before.
And during one recent writing lesson, while polishing off a writing assignment, Pumpkin was heard to say, "I love writing." I was shocked. And thrilled!
Each new lesson builds gently on the principles in the previous one, everything patiently and meticulously explained in the videos that accompany the curriculum. There is a lot of hand-holding in the first lessons, with increasing independence as the lessons progress. New vocabulary and grammar instruction is woven throughout the lessons.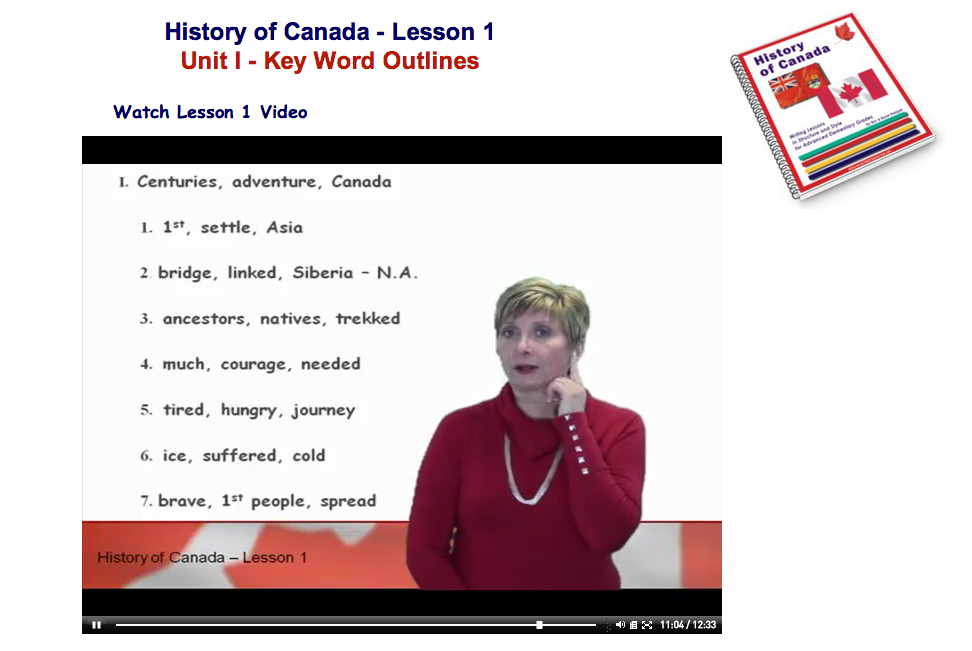 Those familiar with the sister company, Institute for Excellence in Writing, will recognize some of the concepts taught:
keyword outlines
writing from notes
dress-ups
banned words
limiting note-taking
topic and clincher sentences
incorporating higher-level vocabulary
All this is studied while at the same time learning (or in our case, re-learning) about the Vikings, Champlain, Cartier, Cabot, the courier de bois, Madeleine de Vercheres, the Loyalists, the war of 1812, and Canada's role in the Underground Railway.
The course is comprehensive, and leaves students with a good knowledge of how to write from both source text and out of their own imaginations. It teaches sound principles of editing, and I really appreciate the checklists included in each lesson to keep the student on track.
Excellent Resources carries the full range of IEW's products for the Canadian market, and two other Canadian-themed curricula, each designed for a different grade level: All Things Canada and Neighbours with a Difference.
More than once while using this curriculum I have remarked that I wish someone had taught me to write in such a systematic, painless way. Although I picked up the principles of good writing along the way, it is something I "had a feel for" not something I was taught. And therefore something I found difficult to quantify or pass on to my children. JavaMan has been on hand during a number of our lessons, and he has been impressed with the quality of the writing instruction as well. He remarked that he did not receive such good instruction in writing until he reached high school.
But even more than what we've been able to accomplish this school year–which is significant–I appreciate that my children are gaining an understanding of what good writing is and how important it is. They now see the difference between something that is written well and something that is not, and what an impression each can leave on the reader.
I owe all this to Excellent Resources for their truly outstanding product. Thank you, Excellent Resources!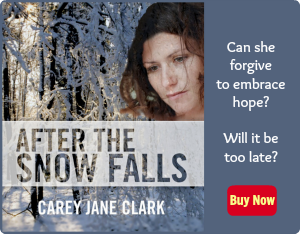 Use Facebook to Comment on this Post