Since my early days of homeschooling and parenting, I've been a huge fan of  Doorposts. We've used a number of their excellent Bible-based resources in our home, probably most notably, their If/Then Charts. For the purposes of this review, we had the opportunity to use the children's Bible study resource, Because You Are Strong.
The mission behind Doorposts reflects the verse in Deuteronomy about training up children and keeping a household founded on the Word of God:
You shall write them on the doorposts of your house, and on your gates – Deuteronomy 6:9
So I was very excited to see this new resource: a Bible study designed for children beginning age 10-12 and up to use independently to teach them the foundations of Bible study. At $14.00 for the softcover book (now on special for $12.00) and just $10.00 for the ebook, it's certainly a great value.
While Doorposts also offers a study for young women, called Beauty in the Heart, neither Sweetpea nor Sprout were old enough to begin work on this, so Pumpkin used Because You Are Strong: A Study of Godly Strength for Young Men. I really liked that the resource built on a theme of Godly strength, and even the cover design. We have always used the metaphor of knights and the notion of chivalry to encourage our son to grow into the kind of man he was created to be.
Pumpkin was very excited too, and kept asking if we had received the resource yet so he could begin using it. He has already established a private quiet time, and was anxious to use this resource as part of it.
The study takes several topics and focuses on each topic for a week. The weeks are broken down into daily study. Here is a list of the topics:
Strength for the Race
Strength with No Limits
Strength and Wisdom
Strength and Temptation
Strength to be Valiant
Strength in Our Weakness
Strength in the Battle
Strength Serving Others
Strength and Gray Heads
Strength in the Faith
The book is a thorough introduction to Bible study techniques, giving children an opportunity to sample various types of study:
character study
meditation
topical studies
word studies
verse, chapter, and whole book study (these build up)
The book has a number of questions for each day, and encourages children to mark in their Bibles with different colored pencils. I was very enthusiastic about this, and this was actually Pumpkin's favorite part.
We did hit a bit of a bump while using this resource, which is no reflection on the excellence of the resource itself. This summer, while using another new product, Pumpkin hit a wall with writing.
While we have initiated instruction in writing in our homeschool, I have not put a major emphasis on it. Much of our learning has been in reading good books together and discussing them. We have begun to do story arcs, and note their features on a pre-printed chart. We have done a fair bit of notebooking. We have only started composition-length writing.
Hitting this resistance with Pumpkin came as a bit of a surprise to me. While I judged my son was spiritually ready to use a resource like this, for truly independent study, I now have to judge that he is not academically ready. Good thing we're planning to focus on writing skills more in the upcoming school year!
We are still working this out. I believe the problem is multifaceted: First, he is a perfectionist, and wants all his letters to be formed correctly. Writing speed is not of ultimate importance in his books. Second, he is a lefty, and I think part of the problem is mechanical. We switched him to a pen instead of a pencil to help facilitate ease of writing. This helped a bit. Finally, I do think it may be partly an issue of patience. This is not something he can rush through. It takes time.
And patience isn't a bad bonus lesson to gain from this study!
Halfway through using the resource we sat down to have a heart-to-heart. There were tears. He wanted to use the resource, and he enjoyed it, but he was struggling. He asked me to do the study with him.
After that, he did better. I took some of the notes, and encouraged him to take some as well. As I mentioned previously, he really enjoyed marking up his Bible, and it was helpful to work together with him to help him to pull out the main points he should be learning.
While Pumpkin has learned a lot from Because You Are Strong, I think it's something we'll pull out again during his high school years. I think with some additional maturity, and with a little more writing instruction under his belt, he'll be able to glean even more truth from it.
Click to read more reviews from the Schoolhouse Review Crew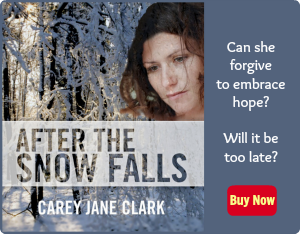 Use Facebook to Comment on this Post